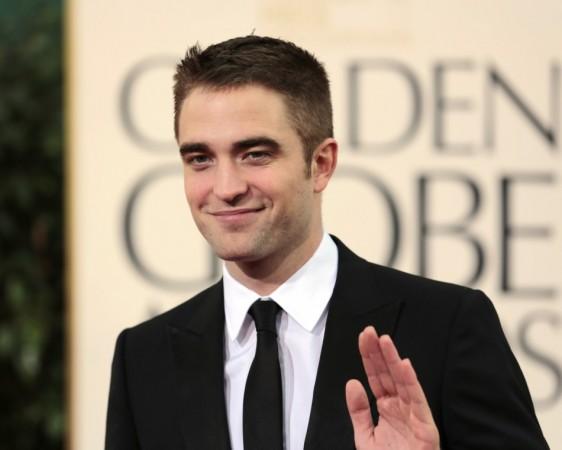 Robert Pattinson's relationship with Kristen Stewart might be long over, but diehard Twilight fans are not yet ready to let it go, if their reaction to the British actor's new girlfriend is any indication.
Ever since Celeb Dirty Laundry reported that Pattinson might be gearing up to propose to the musician, fans of Stewart have been lashing out at Twigs through social networking sites such as Twitter. And sadly, many of the comment are racist, despite the proposal story turning out to be false.
A number of KStew fans have compared Twigs to a "monkey," in addition to expressing confusion as to why Pattinson would ditch "goddess" Stewart for Twigs.
"@FKAtwigs you're like a monkey, really i can't believe that rob kissed you," one fan wrote, while another added: "Your style is totally freaking me out. Look at the mirror...monkey troll face. You're just not good enough for rob."
However, Twigs has a lot of loyal fans who have taken it upon themselves to defend the singer. While many have termed the racist remarks offensive, one fan has thrown shade at Stewart, writing: "Calling @FKAtwigs a monkey is offensive. Calling #KristenStewart an actress is repulsive."
Meanwhile, Twigs said in a June interview with Dazed that she has always had to deal with racism, and that she has been at the receiving end of a lot of nasty comments.
"I never really saw anything wrong with how I looked, it was more that certain people pointed things out to you about yourself. Either your hair's different, or the color of your skin, or your features.
"Half of my life I've had people staring at me because they think I'm funny-looking and ugly," Twigs added. "The other half of my life I've had people staring at me because they think I'm fascinating."
In the same interview, Twigs noted that she valued her privacy more than anything, noting: "Within my privacy is where I find my creativity, so if too much of that goes, I'm done. No more talks. If I lose too much privacy, that's it: I'm gone."
And if recent incidents are anything to go by, then Twigs' privacy is surely going to take a hit, especially now that she is dating Pattinson.