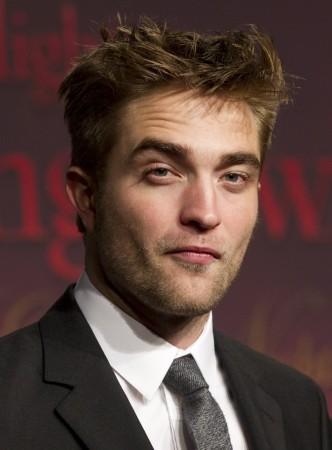 "Twilight" star Robert Pattinson was announced the world's sexiest man for the fourth year running in Glamour magazine's 2012 poll.
The women's magazine published the list on Monday and over 40,000 people cast their votes for the most attractive man on earth.
The 26-year-old actor topped the list at number one, beating Avengers Assemble star Tom Hiddleston, Johnny Depp, Michael Fassbender and Michael Fassbender, who rounded up the top five.
Robert Pattinson shot to fame with his role in the "Twilight" series as a 102-year-old vampire and earned a huge-fan following thereafter. He began dating co-star Kristen Stewart since the installment of the first series and both actors kept their love life away from the media, Pattinson officially acknowledged his relationship with Stewart in July.
Their relationship hit a rough patch after Stewart's affair with married director Rupert Sanders surfaced in the public. Since then their relationship was under intense speculation on whether the couple broke up or remained together.
Latest reports said that Pattinson was willing to reconcile with Stewart on one condition that she agrees to marry him. The world's sexiest man was said to have signed a "no-sex pact" following the instructions of a psychiatrist to save the relationship, according to mirror.co.uk.
"Sex is going to have to wait. The plan is that the two of them concentrate on each other and rebuilding their relationship", said a source.