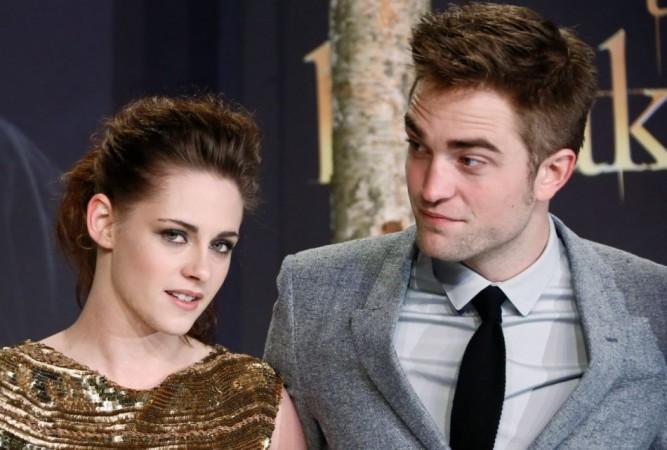 Robert Pattinson has reportedly left his ex-girlfriend Kristen Stewart devastated by dating her friend, according to Hollywood Life.
It was reported that the 27-year-old actor parted ways with Riley Keough after a short relationship, as she is Kristen's friend. However, he is said to have hurt her by dating Dylan Penn, 23, who happens to be their mutual friend.
"When Kristen heard Rob had taken Dylan Penn out to listen to some music, she was not happy. She doesn't understand what's going on with Rob and his decision making. There are a million people Rob could date, but he picks someone like Dylan, someone Kristen knows," a friend of Kristen's told Hollywood Life.
The portal also reported that Kristen, 23, who shared a deep bonding with Robert over music, including attending numerous musical concerts when they were together, is said to be unhappy that he is taking Dylan to concerts.
"Kristen is doing a lot better, but she still misses Rob and music was their thing, their bond," an insider told the portal.
It may be recalled that Robert and Kristen called off their relationship last year after the latter made a public apology for cheating on him while they were together. They reunited after a couple of months but parted ways again after months of speculations of a break-up.
Kristen and director Rupert Sanders had issued separate public apologies after the news of their affair surfaced in July 2012, costing them their respective relationships. Pattinson and Kristen parted ways after their efforts to mend their relationship failed and Liberty Ross filed for divorce on grounds of infidelity. Sanders and Ross, who have two children together, separated after 10 years of marriage.