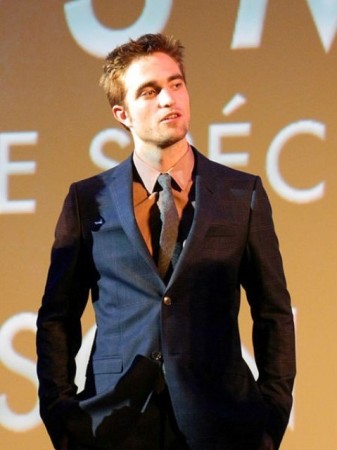 Former lovers Robert Pattinson and Kristen Stewart are sure to have an awkward run in at the Cannes Film Festival, which will kick off on May 14, as the duo will be at the event to promote their films.
While Pattinson will be promoting "Maps to the Stars" and "The Rover", Stewart's "Clouds of Sils Maria" will make its debut at the event.
Speculations are rife that their meeting at Cannes is going to be uncomfortable, as this will be the first time the duo will be meeting since multiple reports pointed that Stewart was sad that the British actor went to Coachella music festival without her. Instead, Pattinson was seen hanging out with Katy Perry and the duo seemed to have had a lot of fun.
Interestingly, The Sun newspaper soon came out with a report claiming that Pattinson and Perry were an item and their strong sexual chemistry was evident at the festival.
"Katy and Rob are the best of friends with a very strong sexual chemistry. They care a lot about each other but have always been careful not to upset Kristen. But Kristen's off doing her own thing and accepting it's time to move on," a source told the British tabloid, according to Entertainmentwise. "Friends genuinely want to see them get it together properly," the source added.
But later, the newspaper stated that Perry was instrumental in Pattinson meeting Cleo Wade, a stylist who the actor is allegedly dating.
"Cleo is one of Katy's best friends, so Rob has been spending time with their gang. It's early days but they seem to have good chemistry. They spent a lot of time together over the weekend," a source explained.
It is not sure what Stewart feels about Pattinson's latest love interest, but she was said to be unconcerned about his alleged romance with Perry. "Kristen doesn't care if Rob and Katy spend time together," a friend of the actress explained to HollywoodLife. "She knows they are just friends."
(ED:VS)