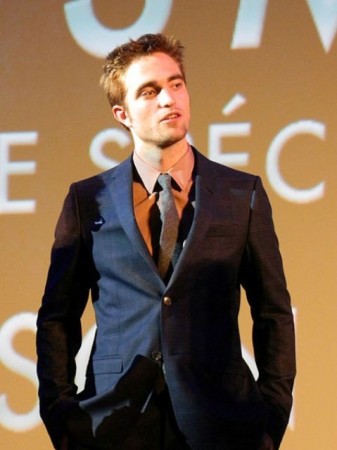 Fans of Robert Pattinson and Kristen Stewart have a reason to rejoice. After months of speculation on whether the "Twilight" couple is still in talking terms, Pattinson finally revealed that he and Stewart are in contact.
Pattinson made this admission in an interview for the June 6 issue of The Hollywood Reporter. Although he remained mum when asked if they were back together, when asked if they spoke to each other, the British actor answered in the affirmative.
"Oh, yeah," Pattinson said rather blithely, according to The Hollywood Reporter.
Pattinson and Stewart called it quits in 2012 after she was photographed kissing Rupert Sanders, the director of "Snow White and the Huntsman", who was married to model Liberty Ross at the time.
Although Pattinson and Stewart tried to work on their relationship post the scandal, things did not work out, and since then Pattinson has been linked to a series of women, which include some of Stewart's friends as well.
Riley Keough, Katy Perry and Imogen Ker have all been linked to the actor, and according to a recent OK! Magazine report, Stewart is not happy that Pattinson is dating her friends.
"Kristen thinks Rob is hooking up with them purposely to punish her for the way their relationship ended — and she's ticked. She flipped out on his voicemail. There are thousands of girls in L.A. Why does Rob need to hook up with her friends? He's got to stop using her circle as a dating pool," a source told the magazine, according to Celeb Dirty Laundry.
If the report is indeed true, then a romance might not be on the cards for Pattinson and Stewart, but according to a Celeb Dirty Laundry report, the actors might work together in a romance biopic. The new movie will have a non-fiction vibe, much like Stewart's "Clouds of Sils Maria."
In the Hollywood Reporter interview, Pattinson also spoke about moving past "Twilight" with other works, and reflected on the vampire franchise, saying: "Everything changed when they did the marketing, and the general public started to view [the films] in a different way when they started to push the 'team' aspect of it. It was like, 'I'm on Team Edward or Team Jacob.' That saturated everything, and suddenly there was a backlash. Whereas with the first [film], there wasn't a backlash at all."