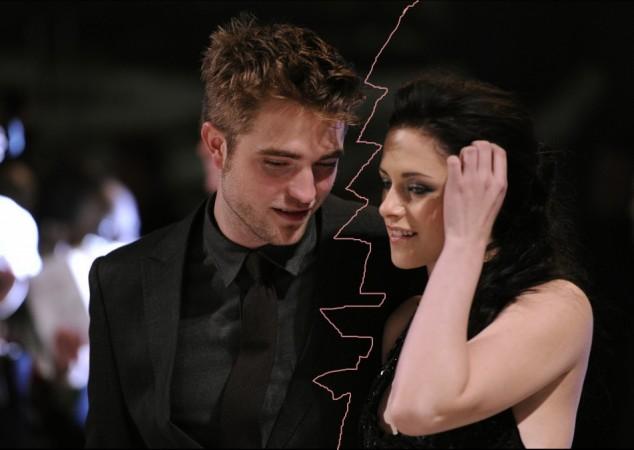 Famous Hollywood couple Robert Pattinson and Kristen Stewart have split wide open following the latter's affair with her "Snow White and the Huntsman" director Rupert Sanders. The latest we hear is that Pattinson has moved out of the home he shares with his three-year-old girlfriend.
People magazine reported that Pattinson, 26, has left the Los Angeles home he shares with Stewart and severed all ties with her following her public apology for having relationship with Sanders.
"I'm not sure they'll be able to recover from this," a source told People magazine. In seclusion and not in contact with Stewart, 22, the British star "is heartbroken and angry," added the source.
Kristen Stewart shocked the world by issuing a public apology on Wednesday for cheating on her boyfriend and Twilight series co-star Pattinson. They have been seeing each other ever since they first met on the film sets about four years ago.
"I'm deeply sorry for the hurt and embarrassment I've caused to those close to me and everyone this has affected. This momentary indiscretion has jeopardized the most important thing in my life, the person I love and respect the most, Rob. I love him, I love him, I'm so sorry," Stewart told People magazine in a statement on Wednesday.
"Snow White and the Huntsman" director Rupert Sanders has also apologized for causing pain to his family.
"I am utterly distraught about the pain I have caused my family," Sanders tells PEOPLE in an exclusive statement. "My beautiful wife and heavenly children are all I have in this world. I love them with all my heart. I am praying that we can get through this together."
The 41-year-old director is married to actress and model Liberty Ross and they have two children, Skyla and Tennyson, together.