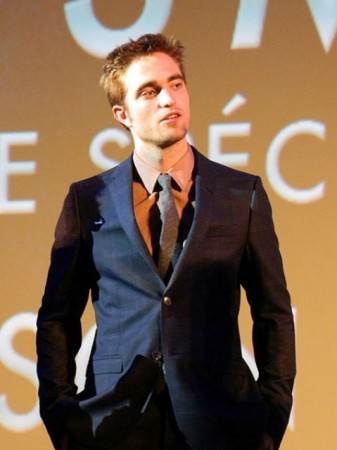 In another interesting turn of events, Robert Pattinson once again sparked dating rumors with long time friend and John Mayer's ex Katy Perry at "The Rover" after party.
Perry was seen sneaking into the party held at Whiskey Blue at the W and was later joined on the patio by the actor reported Page Six.
"Later on, Robert joined her," the site quoted a source. "They were heavily flirting. At one point, Robert sauntered to the bar with a pal and was heard saying, 'She's so [bleeping] hot,' nodding in Katy's direction," added another.
Pattinson and Perry have been romantically linked since the latter's break-up with Mayer. The duo was also seen together at the Coachella music festival and appeared quite into each other.
"He planted a kiss on her," Hollywoodlife had quoted a source from Life&Style magazine that time. "At one point, they held hands. He was like a puppy dog around her. There is so much sexual tension between them. Something was bound to eventually happen."
However, at that time Perry was reportedly not interested in dating Pattinson.
"You know this won't work," she had told Pattinson as per the source. "Rob adores her and his family loves her. He knows he really has his work cut out for him — it's going to take a lot of wooing for her to see him as more than just a friend."
But now that Perry sneaked her way into the after party just to be with the British hunk, a romance might be on the cards.
Meanwhile, Perry called of her relationship with Mayer in March this year after the latter was caught cheating on her with 24-year-old SoulCycle instructor, Lauren McHale, as per the reports.
"They kissed," an insider revealed to the Hollywoodlife. "It was very innocent. They didn't sleep together."
Furthermore, reports also suggested that they also texted each other after sharing an intimate moment.
"They have completely broken up and he's moved out," the source had further said about their break-up. "Katy is a wreck."
Meanwhile, Pattinson broke-up with Kristen Stewart last year after the latter was spotted kissing "Snow White and the Huntsman" director Rupert Sanders. The two did try sorting out their differences but could not move ahead as a couple.