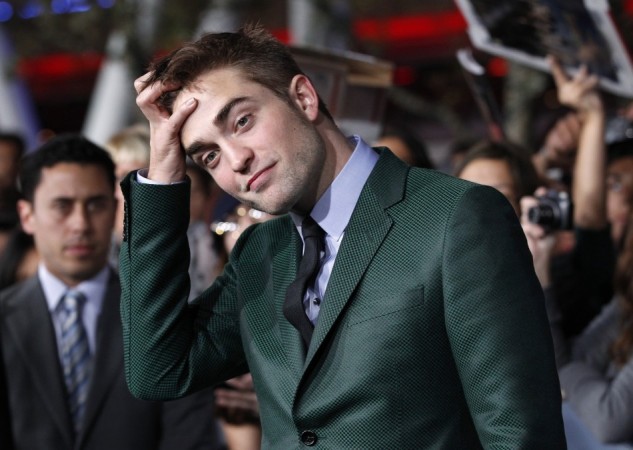 It seems Robert Pattinson is head over heels in love with his rumoured girlfriend FKA Twigs, whose real name is Tahliah Barnett. The duo has sparked off rumours of engagement, according to Celebdirty Laundry. The duo is reportedly painting the town red with their PDA.
The website reported that several sources have said that "Pattinson has never felt this way for any girl before." It seems the "Twilight" actor did not feel this intensity even for his ex girlfriend Kristen Stewart.
Interestingly, Twigs has sparked off rumours that she is pregnant with Pattinson's child by tweeting that baby.
"I've a baby inside, but i won't give birth till you insert yourself inside of me," tweeted the singer.
The rumours of the couple expecting a baby is not confirmed but Pattinson has been spotted holding hands and getting all mushy with the singer, according to reports.
They were spotted holding hands at Venice beach and Pattinson was also seen driving her around, according to the Website report.
Twigs is a rising musical star and has also been shortlisted for Mercury Music Prize.
"Rob is falling hard for Tahliah. He's just enamoured with her beauty, creativity and confidence. He hasn't felt this way about someone since Kristen," a source told HollywoodLife.
Twigs has reportedly relocated to L.A and Pattinson seems to have helped her to get use to life in the new place. He has also reportedly introduced her to his friends.
"He's helping her get adjusted to LA life and has been really supportive of her - showing her around, introducing her to his friends. I wouldn't be surprised if he showed up on the set of her music video, which she is filming in town this week," a source told the Website.
The two are said to be dating for a month now and Twigs wants to be known for her music and not just as Robert Pattinson's girlfriend, a source suggested.
Robert Pattinson was previously in a relationship with his "Twilight" co-star Stewart before calling it quits following the latter's romance with her "Snow White and Huntsman" director Rupert Sanders.
Stewart is rumoured to be dating Nicholas Hoult.