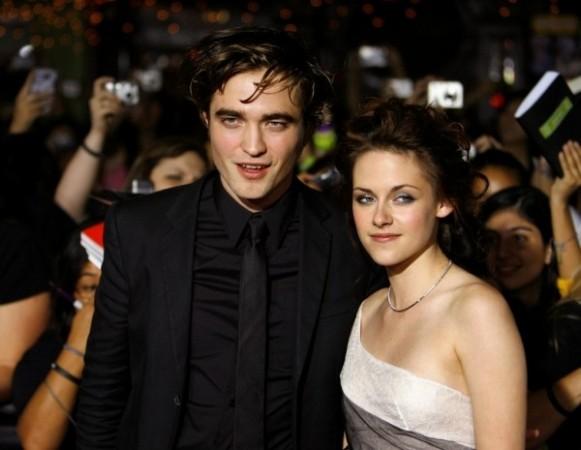 Hollywood actor Robert Pattinson is reportedly willing to reconcile with Kristen Stewart on one condition that she agrees to marry him.
According to Daily Star UK, the "Twilight" star has demanded a lifetime commitment from Kristen after she came clean about her sordid affair with director Rupert Sanders.
"Rob told Kristen the only way he can forgive her affair is if she truly commits to him. Rob has been keen to marry Kristen for quite a while and he doesn't want to get back with her unless he knows she means it for life too," the daily quoted a source as saying.
The couple's four-year relationship took a turn in June, when Kristen's affair with a married Sanders surfaced in the media. Heartbroken over her cheating, Robert was said to have moved out the couple's LA home and had stayed at Reese Witherspoon's house in California since then.
Kristen, on the other hand, had been trying hard to patch up with Robert. True to the saying -once bitten and twice shy - Robert is set to forgive her but is seemingly determined not to allow a repetition of the incident.
"He is desperate to make it work and wants to give her another chance but not unless she proves she really wants it too," the source added.
On an interesting note, the current situation between Hollywood's favourite young couple seems to emulate the storyline in the "Twilight" movie itself, where Robert's character Edward Cullen is keen to marry a hesitant Bella Swan played by Kristen.
In real life, the actress is unwilling to walk down the aisle anytime soon. "But Kristen will do anything to get back with Rob now and one of the conditions is to discuss getting married and the future. Rob is very romantic and traditional," said the source.