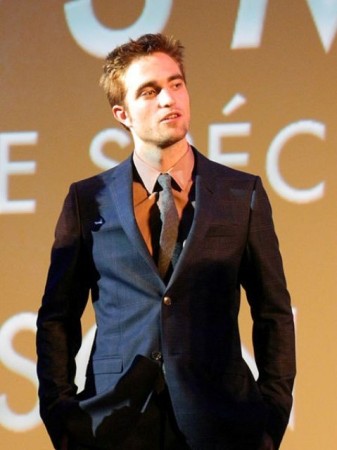 Robert Pattinson is rumored to be dating Rita Ora. The two sparked dating rumors after they were caught hanging out together, twice in a week.The British singer was spotted with "Cosmopolis" hunk at Coachella festival and later the two were seen at Sam Smith concert in Los Angeles on April 16.
Pattinson and Ora were reportedly introduced by common friend Smith, and the duo has been bonding over their passion for music. Interestingly, they both share the same hometown London and have Katy Perry for mutual friend. However, if the sources are to be believed, Ora and Pattinson are just good friends.
"Rob and Rita have a lot in common when it comes to music, but they are not hooking up. They are both fans of Sam Smith, who played a sold out show at the Belasco Theater in LA," an insider told HollywoodLife
"Sam and Rob know each other through Lily Allen, Sam's cousin, and Rob has always been really supportive of him and his career."
During the Coachella weekend, Pattinson spent most of his time with Ora and Perry. Previously rumor had it that Pattinon was dating Perry. The two led to dating speculations when Perry broke up with John Mayer and reportedly took support of the "Cosmopolis" star.
However, at the Coachella festival, Perry was seen hooking up with DJ Diplo.
"Katy and Diplo hooked up at Coachella. They were together behind the main stage, where she had a tour bus or trailer, and a group of her friends were hanging out. It was very obvious that Katy and Diplo were together. They seemed inseparable and at one point they were seen getting onto her bus together, " Page Six qouted a source
(ED: VS)