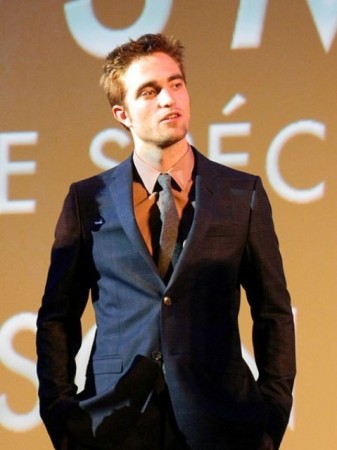 Robert Pattinson is rumoured to be in a new relationship. The former "Twilight" star is said to be dating FKA Twigs for more than a month now. The two were seen hanging out together in New York, as per reports by UK News Yahoo.
The real name of FKA Twigs is Tahliah Barnett and it is understood that she is Pattinson's first serious girlfriend after Kristen Stewart.
"It's the real deal between Rob and Barnett. They had been able to keep their relationship secret until recently, but they're already smitten. He's been taking her on dates for the last month or so, and has even flown her out to stay with him in New York. He also loves going to her gigs," Express qouted a source as telling The Sun.
Barnett is a singer by profession and has recently released her new album. The album is called, Album LP1 and features singles "Two Weeks" and "Pendulum".
Rumours also have it that Barnett wants to be known for her music and not for just being Pattinson's girlfriend.
"The main thing for Tahliah is that the relationship remains low key. She wants to be known for her music, not just as 'Robert Pattinson's girlfriend.She's worried about being bogged down by constant comparisons to Kristen," added the source.
Pattinson and Stewart dated for a few years but called it quits after the latter cheated on the former with "The Snow White and Huntsman" director Rupert Sanders.
Meanwhile, Stewart is currently shooting in Japan for a movie titled, "Equals" and has been linked to her co-star Nicholas Hoult. They were spotted going out on a sushi date in Japan.
Before being linkied to Stewart, Hoult was in a relationship with Jennifer Lawrence. However, the two reportedly called it quits citing busy schedules and distance as the reason for the split.
"I wake up earlier in the morning when I have new sponges. That counter doesn't even see it coming. [Hoult] would never wring them out. We were in the kitchen once, and I picked up the sponge, and it was soapy and wet, and I was like, 'See? These are the kinds of things that make me think we are never going to work," Lawrence was quoted as saying to Vogue.