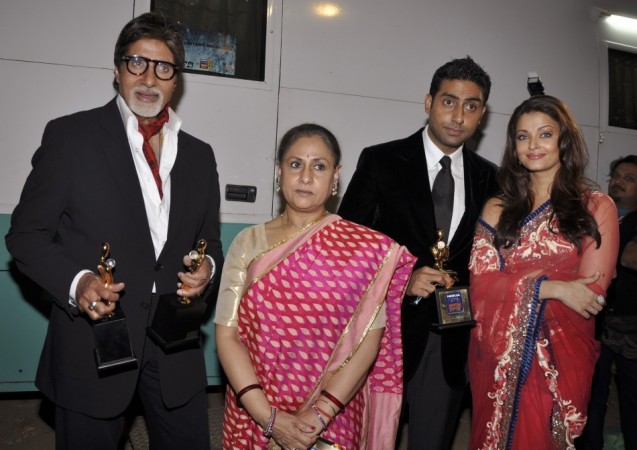 Amitabh Bachchan and his family spent a sleepless night on Friday, after a thief entered a highly secured area of their residence 'Jalsa'. No one was harmed in the incident.
Though the thief stole only ₹8000 from the house, what stunned the family was his daring act of entering the house amidst full security and with guards walking through all the peripheries of the bungalow.
The man was eventually caught and handed over to the police after a house maid saw him entering Big B's bedroom.
The accused, who was identified as Deepak Kewat, was recognized as a die-hard fan of Amitabh Bachchan.
The 30-year-old man told police that he entered the house with the intention of getting a glimpse of the superstar, but later confessed to stealing money from a drawer in Big B's room.
Meanwhile, Amitabh took to his blog to confirm the incident. "Spent some anxious moments yesterday since we had a break in ! The guy was caught and is with the police now under investigation. Seems like a professional, for he had entered the most sensitive area of the house, Jalsa. Cops and security are in over drive now," he wrote.
His son Abhishek Bachchan, who also resides in the same house with wife Aishwarya Rai and newborn daughter Aaradhya, said, "Yes, For all asking. There was a thief caught in my house on Friday. He broke in and stole some money- was handed over to the police."
"He claimed to be a fan wanting to meet dad. Find that very hard to believe. He's in police custody now and they are investigating," he tweeted Monday morning, confirming that, "Thankfully nobody was harmed or hurt. Thank you all for your concern."
Abhishek also asserted that a true fan would never break into his house and moreover steal money. "A fan would not break into a house and steal money!" he said.
Meanwhile, police authorities have unearthed more information about the culprit. Apparently, the man caught from Jalsa, is unemployed and came all the way down to Mumbai from Madhya Pradesh in search of a job.
Kewat also told police that he entered the house after climbing a huge tree near the bungalow and then jumped onto a tin shed that apparently led the way to the actors' room.
He is presently under the custody of Mumbai police. "Kevat has been booked on the charge of house break-in. A metropolitan court has remanded him to police custody for 14 days," additional commissioner Vishwas Nangre-Patil was reported to have said.
"Here, he has been staying on railway platforms and looking for a job. He claims a case of assault was registered against him earlier, but we are yet to verify his crime records," Patil added.
Following Friday night's incident, Bachchan's family was cautioned, considering the safety of Aaradhya, who is only eight-month-old.
"In the end nothing is secure, irrespective of how much precaution one takes," Amitabh wrote on his blog.