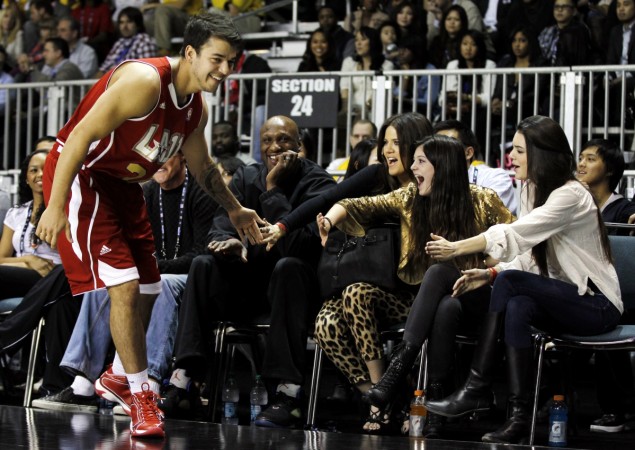 Robert Kardashian, the reality star who became popular through shows like "Keeping Up with the Kardashians" and "Dancing with the Stars," had been keeping a distance from cameras since a couple of months. However, his blooming romance with exotic performer and businesswoman Blac Chyna seems to have brought him back out of his shell.
Kardashian, who is celebrating his 29th birthday Thursday, March 17, 2016, had gained a significant amount of weight recently. Reportedly, it is the widespread internet bullying that followed the weight gain that made Kardashian reclusive.
However, since he started dating Chyna, Kardashian's weight dropped and he seems to have gained quite a bit of confidence. He has even started sharing full body images with the world via social media. He also seems to be having a jolly good time with his girlfriend and her son Kind Cairo.
In a recent Instagram post, Kardashian is hugging Chyna as she wraps a leg around him at Legoland. The caption suggests that the lovesick couple was there celebrating his birthday. This PG-13 celebration was clearly for baby Cairo and hopefully the good looking couple will get to have a more romantic celebration later in the day.