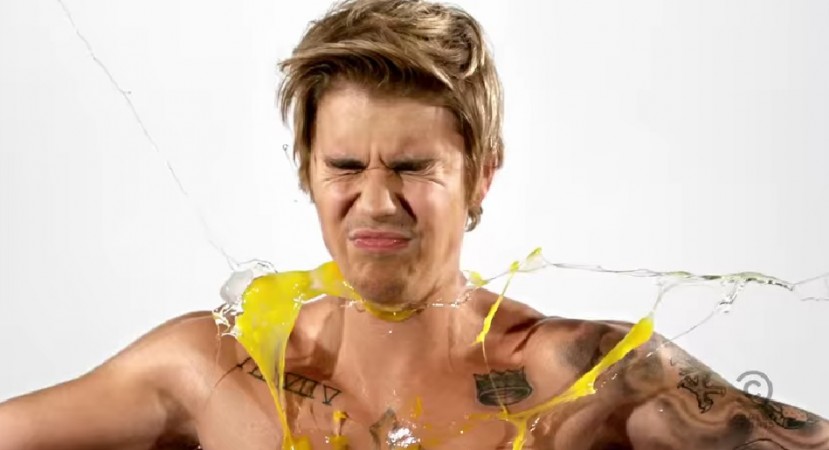 Justin Bieber fans in India will have a tough time watching him being roasted by some of the popular celebrities from Hollywood, including actress Natasha Leggero, TV personality Shaquille O'neal, rapper Snoop Dogg and director Jeffrey Ross, on April Fools' Day.
The show, titled "Roast of Justin Bieber", is set to air in the US on Monday, 30 March, at 10pm central time and it will be live streamed here. For Indian audience, it is scheduled for telecast on 1 April at 10pm on Comedy Central.
The program will be hosted by roastmaster Kevin Hart, who has already received several messages from the fans of the "Baby" singer requesting him not to hurt their favourite celebrity.
Hart revealed that his timeline is filled with requests and threatening messages from teenage girls, that say, "Don't hurt him, Kevin, don't you hurt Justin" and "If you do we'll march on you".
Meanwhile, actor Chris D'Elia also stated that Beliebers are deeply hurt by the show and they don't want to watch any of Selena Gomez jokes on the show. "They made it very clear that the roast is about Justin and won't bring up Selena [Gomez]. They made it very clear. That is when I started writing jokes about Selena," he told MTV.
Even "Broad City" star Hannibal Buress received similar messages from the admirers of "Where Are U Now" singer. "They said 'don't hurt him'. He has a very passionate fan base that is going to be very disappointed when they watch this," he said.
However, the trailers of "Roast of Justin Bieber" indicate that the Canadian singer had worst nightmare of his life while tapping the program.
Here are some of the trailers of the 21-year-old's infamous roast: