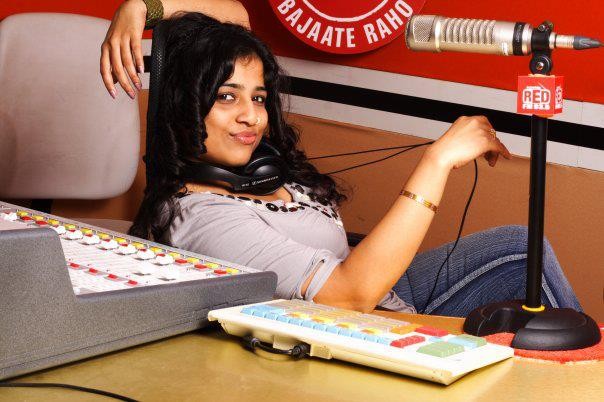 The Brihanmumbai Municipal Corporation (BMC) has sent a legal notice to RJ Malishka Mendonsa for mosquito-breeding at her house in Bandra.
The notice comes a week after the popular radio personality created a video that parodied the civic body for the pothole-ridden roads in Mumbai, whose conditions worsen during the monsoon.
RJ Malishka nails Mumbai's pothole problem with "Mumbai tula BMC var bharosa nay kay.." Song targeting Shiv sena & Uddhav Thackeray? pic.twitter.com/cNvQU2CQgj

— Rishi Bagree ?? (@rishibagree) July 19, 2017
The legal notice, however, has not beeen received well by many people. To them, the notice, which has been issued under Section 381 B of the Mumbai Municipal Corporation (MMC) Act [Prohibition of mosquito breeding in collection of water on any land], is a way for the BMC to get back at the radio jockey for the parody.
Legal notice and condemnation
The song, titled "Mumbai tula BMC var bharosa Naye Ka," took YouTube by storm. However, it apparently did not go down well with the BMC workers and the Shiv Sena.
The BMC officials said they found Aedes mosquitoes breeding in a clay bowl kept under a pot and other plant pots inside the house at the RJ's sixth floor flat at Sunrise Apartments in Pali Naka.
"We carried out a routine inspection in Bandra on Tuesday, after which the notice was issued," Sharad Ughade, ward officer of Bandra, was quoted as saying by the Hindustan Times. Sources told HT that the BMC can take legal actions against the owners of the apartment as well.
On the other hand, two Yuva Sena members — Amey Ghole and Samadhan Sarvankar — in a letter addressed to Ajoy Mehta, the municipal commissioner, had asked him to file a Rs 500-crore defamation suit against the radio station for which the RJ works.
"The whole aim of the song created by RJ and her team is to malign a public body and mislead citizens," stated the letter.
"The song did not name the Shiv Sena directly, but it hurts us that Mumbai's and the BMC's image is unnecessarily taking a hit. The two main highways of Mumbai don't come under the BMC and it is not responsible for Mumbai's traffic or the functioning of its railways," Shivasankar told HT.
Social media reacts
A section of the Twirrati, however, feel that the BMC is targeting the RJ for the song she created, and have raised a hue and cry to defend Malishka.
Here are their reactions:
RJ Malishka gets notice for breeding mosquitoes. Nice. Must say BMC is doing a better job than CBI man.

— Manish K Tyagi (@KnottyCommander) July 19, 2017
BMC was super quick in spotting malaria larvae at RJ Malishka's house but oddly they find it very difficult to spot thousands of potholes!!

— P r / T | k (@superselector5) July 19, 2017
We're with you RJ Malishka

— Swapnil (@SwapnilNankar) July 19, 2017
People always support right cause. There's a need to understand sarcasm in our country!!
We support you RJ Malishka ?

— Riddhi Sawant (@sawant_riddhi) July 19, 2017