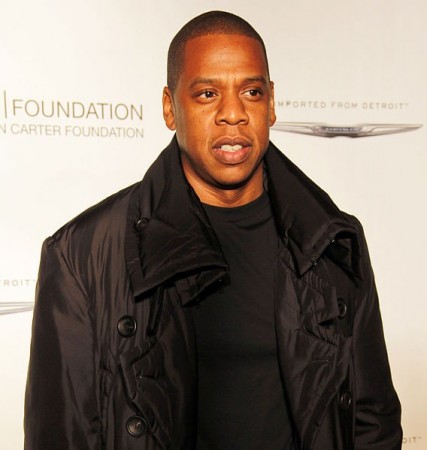 Rita Ora is not happy about being questioned on her alleged affair with Jay Z during a radio interview recently, and she slammed the host for asking her to clarify the rumor saying the question disrespected Jay Z's wife Beyonce.
"Don't you dare disrespect Beyonce like that ever again in your entire life," the British singer told Power 105 FM's The Breakfast Club host DJ Charlamagne. "You should know better than that… that's just straight up disrespect. You can't even go there."
Ora was signed to Jay Z's Roc Nation label in 2009, and reports at the time claimed that the British singer had exchanged sex for a record deal.
She also spoke about former boyfriend Rob Kardashian, who claimed on Twitter that she cheated on him with more than 20 guys. "It was a bit where I was like, 'Really, dude?' But what I think is that people react to things differently and like to express their feelings in certain ways.
"I don't tend to use social media, so when that whole situation happened, silence for me is the biggest form of flattery and I love to just keep it moving unless I need to say something."
When she was first accused of having an affair with Jay Z, Ora took to her Twitter account to dismiss the rumors. But speculations have refused to die down, especially now when Beyonce's marriage to the rapper has allegedly hit rock bottom.
In recent times, Beyonce, too, has been plagued by cheating rumors with French media claiming earlier this year that the "Single Ladies" singer was having an affair with President Barack Obama.
Beyonce and Obama have been vocal about their mutual respect and adoration, and Pascal Rostain, the photographer who took pictures of French president Francois Hollande secretly visiting his lover, told Europe 1 radio station in February that there were evidences to show that the Obama was growing distant with his wife.
"First, there are still or television images of the Obama couple becoming a little distant. It is legitimate to ask questions," he said, according to Mail Online.
"We found the same thing, always through images, between [French President] Hollande and [his partner Valerie Trierweiler]. Afterwards, there was the rumor.
"Same for Obama and Beyonce, for example. Just because it's a rumor doesn't mean that one should not go in the field to check. We should not forget Marilyn [Monroe] or Monica Lewinsky."
[ED:VS]