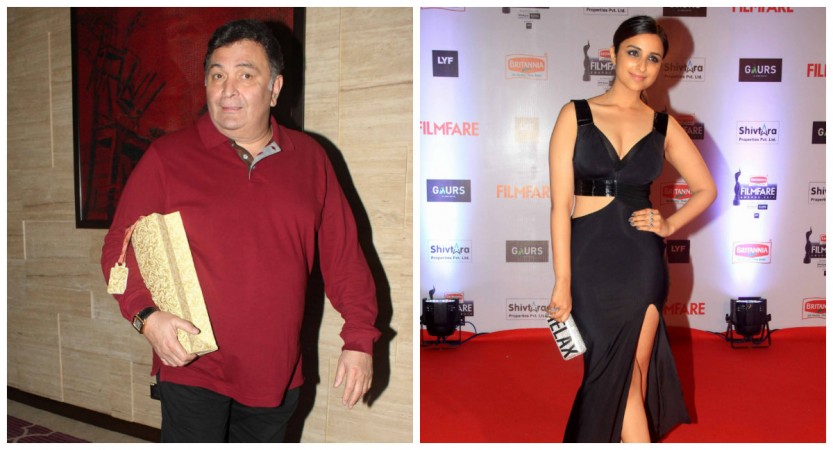 Rishi Kapoor is known to be one of the most outspoken Bollywood celebs, and the veteran actor has made it evident again by making fun of Parineeti Chopra getting an award for "weight loss".
Asserting that he does not believe in popular awards, Rishi Kapoor stressed awards have lost significance. "I couldn't believe it when they recently gave an award to Parineeti Chopra for losing weight. Can someone please give me an award for gaining weight?" Rishi told DNA. Parineeti recently won the "Style Icon of the year" trophy at the Stardust Awards and it appears the veteran actor was referrering to it.
Rishi, who was recently honoured with another Lifetime Achievement award, further said: "I never did believe in popular awards. It's gotten much worse now. I use award trophies as doorstops in my home. What they have done to film awards is truly tragic. They have reduced them to trivia. Shameless. Agar sabko khush karna hai toh phir award ka matlab kya hua? (If you want to please everyone, what is the point of giving awards?)"
Parineeti underwent major physical transformation in 2015 and the "Style Icon of the year" award was apparently linked to this. Rishi, who is very active on Twitter, has stirred a lot of controversies with his tweets, making fun of other celebrities.