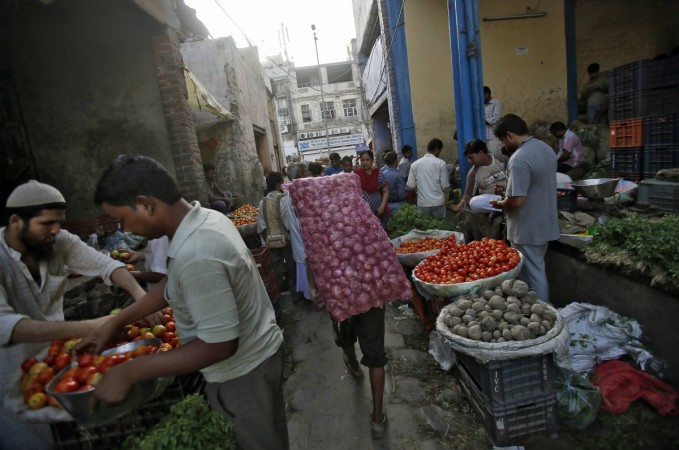 Retail inflation in the country edged up higher in May, largely led by a rise in food prices, reducing the scope for further rate cuts by the central bank.
The official data showed that retail inflation increased to 5.01 percent in May from 4.8 percent in April.
Many analysts had expected the inflation rate to go up on the back of unseasonal rains and rising global crude oil prices. Unseasonal rains witnessed in February this year have damaged the agricultural output to a significant extent.
A rebound in crude oil prices by 50 percent had led to a steep hike in petrol and diesel prices in May. Two consecutive hikes in the month pushed petrol prices up by ₹7.09 a litre and diesel by ₹5.08 per litre.
Many foreign brokerages such as Nomura, HSBC and others have forecast inflation rate to go up as a result of unseasonal rains earlier and below-normal monsoon rainfall expected.
"If the monsoon is worse than feared, this will severely constrain the Reserve Bank of India (RBI's) ability to ease policy over the medium-term, seeing that its CPI targets would be at risk," HSBC told DNA in May.
Last week, the RBI cut repo rate by 25bps, the third so far this year. However, the central bank sees deficient monsoon as the biggest risk for the economy.
HSBC had forecast inflation to go up in the second half of this year due to the El Nino effect. It also said that higher crude oil prices and supply side issues may add to worries on inflation.
A second consecutive year of weak monsoon will adversely affect agricultural activity in India, pushing up food prices.
Further, rising crude oil prices may lead to further hikes in petrol and diesel prices, resulting in a cascading effect on food prices.