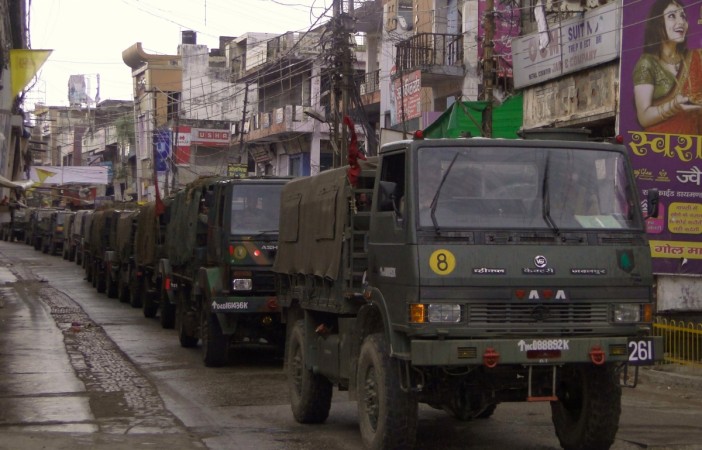 BJP MLA Sangeet Som, one of the accused in the Muzaffarnagar riots, which left 65 dead last year, has now received Z-plus security, reportedly on the basis of a 'threat to his life.'
A Z-plus Security is the highest category of security, where a cover of 36 personnel is provided, and is usually reserved for top government officials who could face threats from terrorists and other groups. The security given to Som is even higher that the Z-level cover accorded to Reliance chief Mukesh Ambani. BJP's Amit Shah was the latest to have received the highest-level security last month.
Som had allegedly made inflammatory speeches and uploaded a video last year that is reported to have incited communal flare-ups in Muzaffarnagar leading to full-blown riots, in which 65 people were killed and 40,000 displaced.
The police said there were threats to his life from some groups or individuals, and the security status was granted by the Ministry of Home Affairs of the BJP-led Central Government.
Police have denied political intervention and said the security was provided on "merit".
"We have decided to accord security purely on merit and not due to any political intervention. Intelligence agencies have several phone intercepts wherein extreme outfits and individuals are making plans to kill Som. We are not going into the legal cases slapped on him by the UP police," a senior official told The Indian Express.
The Muzaffarnagar riots were one of the worst communal clashes in the recent past, in which 42 Muslims and 20 Hindus were reportedly killed.
Som does not have just the riots on his history sheet. He had also been charged with cases of 'rioting, armed with deadly weapon', voluntarily causing hurt, and assault to deter public servant from discharging duty' in the past, as per his profile on National Election Watch.