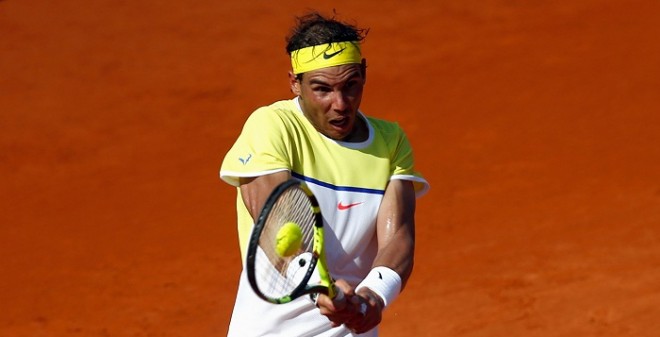 The top two seeds of the Rio Open -- Rafael Nadal and David Ferrer -- are set to battle it out during the competition in Brazil, which is set to start on Tuesday. With the Zika virus taking hold in South America, there were concerns about the duo's participation, but Nadal and Ferrer aren't too bothered by the current situation in Brazil, which has also put the Rio Olympics at risk.
The Zika virus has been such a major problem that countries have raised questions regarding the safety of their athletes in Rio de Janeiro.
Nadal, while being aware of the Zika virus, which affects pregnant women and can also cause microcephaly — a small head due to under-development of the brain — in newborns, believes the situation in Brazil has been "blown out of proportion," as people are conducting their day-to-day affairs without any hitch.
"I'm not at all afraid. I go out at night, and I know there's a risk, but I'm just happy to be back here again. If I get sick well then that's just bad luck," Nadal was quoted as saying by AFP.
"I can see for myself that people here are going about their business as if everything was okay, so things can't be that bad. People are going to the beach, going out for walks, having dinner in restaurants.
"The whole thing seems to have been blown out of proportion. The reality is that we are here in Rio for an international tennis tournament and I'm here and I can see that everything looks totally normal."
More than worrying about the virus, Nadal will be concentrating on winning the title in Rio. However, it is not going to be any easy for the Spaniard, as there are some big names participating in the event, which includes Jo-Wilfried Tsonga, John Isner and Ferrer.
Nadal's biggest rival in the ATP event is Ferrer, who while taking some precautions for the Zika virus, like Nadal, is not too bothered.
"We've been told that everything possible has been done so that there will be no mosquitoes, which is comforting. We've been wearing long trousers at night but I'm not getting obsessed by the whole thing," Ferrer said.