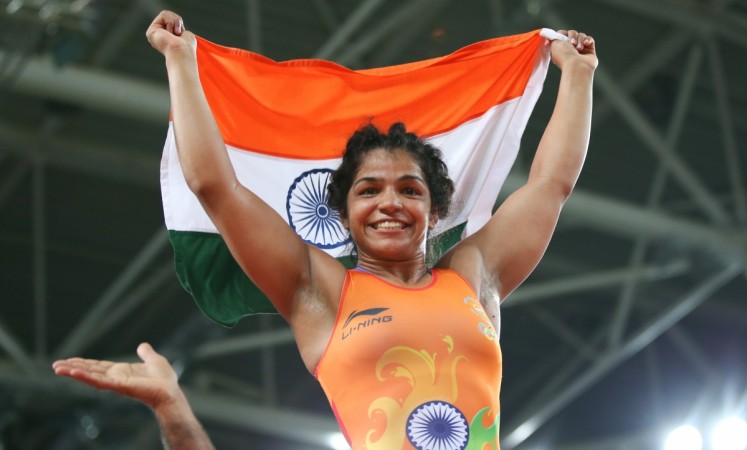 Wrestler Sakshi Malik gave it her all for India at the 2016 Olympics, and won a bronze, which was the country's first medal at Rio. After her stupendous performance in the competition, she received a hero's welcome at Delhi's IGI airport and her state, Haryana. Sakshi received gifts and also cash prizes from the Haryana government, Indian Railways and International Fitness Festival, among others.
One would have thought the main body — the Wrestling Federation of India — would also shower their wrestler with some cash prizes. But they could only congratulate the wrestler for the feat. They could not present any monetary award to Sakshi because, WFI president Brij Bhushan Sharan Singh said, the organisation does not have any money.
The chief also took this opportunity to highlight the fact that the money provided by the government is too less, and he has to dig deep into his own pocket to conduct some competitions.
"We've no money to reward Sakshi. The government gives us Rs 2 lakh to conduct the nationals, which is way too less. I almost spend Rs 1 crore from my pocket to conduct the senior nationals, and Rs 50 lakh each to hold the cadet and junior wrestling competitions. Sadly, no big sponsor has come to back us so far," Times of India quoted Singh as saying.
This is the dismal situation for the sport, which has produced some of the Olympic medallists for India in the recent past. What is also demotivating is the lack of sponsors, who only eye cricket as a major sport in India. Singh revealed some more astonishing facts about the treatment meted out to the wrestlers of the country the by Sports Authority of India as well.
"You know, every kid training at SAI-affiliated centre gets Rs 700 per month to manage his/her expenses. This amount should be at least Rs 7,000. With such an approach, how do you expect to match China, Japan and other top sporting nations of the world," Singh said.