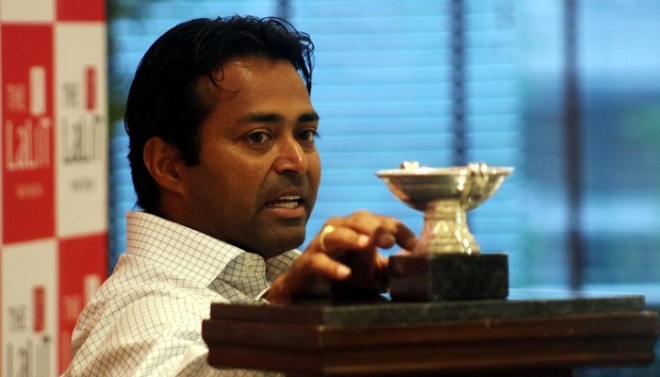 Prior to the 2012 London Olympics, Indian tennis drew a sorry picture when both Mahesh Bhupathi and Rohan Bopanna refused to partner Leander Paes in the men's doubles competition. Hence, India had to go ahead with two doubles pairs – Paes/Vishnu Vardhan and Bhupathi/Bopanna, with neither bringing back a medal for India. With Paes set for his seventh Olympics in Rio, the veteran is hopeful of avoiding another such fiasco, and wants the best team to be sent.
For the upcoming 2016 Rio Olympics, which starts August 5, the pairing of Paes and Bopanna is India's best chance for a medal, when purely looking at the rankings.
The AITA will host a meeting on June 11, when the tennis squad for the Olympics is also expected to be announced. Bopanna has the right to choose his own partner owing to him being in the top ten of th ATP doubles rankings, but as of now, he is mum on the issue.
"I have full confidence in AITA and selection committee and I am sure they will do the right thing. They will speak to right individuals and make sure India send their best choice (team) for a medal. We definitely don't want a repeat of London," The Press Trust of India quoted Paes as saying.
Paes, without a shadow of doubt, is one of India's best ever doubles players, and Bopanna, ranked number 10 in the world, is on the top of his game. This pairing could be a huge threat to other teams in the competition, if they get their game right. Bopanna, with his booming serves, and Paes' stunning reflexes at the net could be a good combination.
"We are playing at a very high level. My career speaks for itself and Rohan has also been doing well in last 18 months. We both are ready and without a shadow of doubt, me and Rohan are the best team," Paes said.
If the AITA opts for Paes and Bopanna, they will have less than two months to prepare for the games. Hence, they should also opt to play in the ATP circuit as part of their Rio build-up, at least, and test their skills in Wimbledon as well.
A good show in the third Grand Slam of the season could boost their confidence, and help bring India glory in the quadrennial event.
As far as the mixed doubles is concerned, Sania Mirza is expected to partner Bopanna, which could be another strong contender for a medal in Rio.