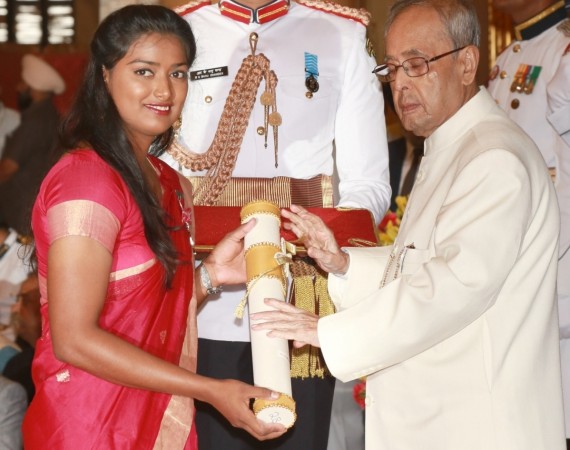 A three-member India women's archery contingent, led by Deepika Kumari, has been officially named to represent the nation in the Rio Olympics 2016. Apart from Deepika, Bombayla Devi and Laxmirani Majhi have made the cut.
The trio will be participating in both the individual and the team events in the mega sporting quadrennial event, scheduled to start on August 5.
The India women's archery recurve team - comprising Deepika Kumari, Laxmirani Majhi and Rimil Buriuly - had earned a quota place for the nation, after getting past Germany in a round-of-16 match at the World Archery Championship in Copenhagen in July 2015.
"After rigorous six stages of selection trials and training over three-and-a-half months, starting in January in Jamshedpur, then at Delhi and finally in Bengaluru, the Archery Association of India selected the three-member women's team for the Rio Olympic Games," the Archery Association of India said in a release, as quoted by the Press Trust of India.
Deepika, 21, who won the Padma Bhushan award earlier this year, had last month equalled reigning Olympic women's archery champion Ki Bo Bae's world record score of 686 points, during a women's recurve event at the Archery World Cup in Shanghai.
The India men's archery team, meanwhile, have earned one individula berth for the nation in the Rio Olympics 2016. The Archery Association has added that they would be sending a three-member men's team, comprising Jayanta Talukdar, Atanu Das and Mangal Singh Champia for the Archery World Cup in Antalya, Turkey, in order to keep hopes of some more Olympic berths for the nation in the sport alive.