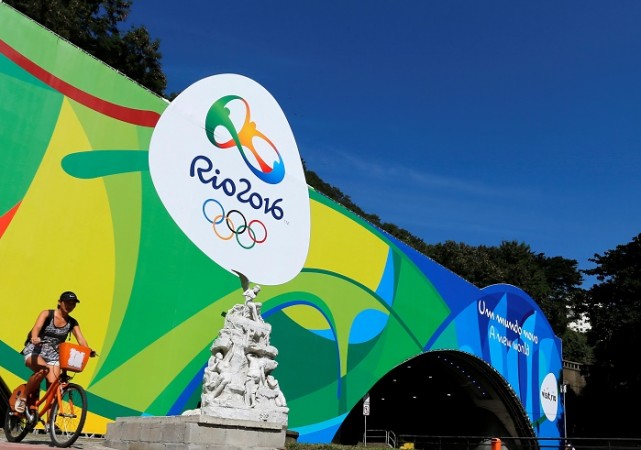 While many athletes from around the world would be keen to meet, and take pictures with one of the greatest sprinters of all time, Usain Bolt, India's Dharambir Singh will not be one of them at the Rio Olympics. The Indian sportsperson just wants to focus on his job ahead as he will be lining up against some of the greatest athletes, including Bolt and Justin Gatlin, in the 200m event.
During the Indian Grand Prix, Dharambir showed his skills and ran at an amazing pace to register a national record, clocking 20.45 in the 200m. The athlete from Haryana believes he can go much better than this, claiming he has it in him to go sub-20s, which an Indian athlete has never done so far.
"Usain Bolt to me will be just another competitor at the Games. I am not going into the Games thinking I will get to meet him. I am rather focused on my own preparation. I seriously feel I can break sub 20 second barrier in Rio," Press Trust of India quoted Dharambir as saying.
If Dharambir is trying to achieve sub-20s in Rio, everything needs to fall in place for the athlete, who has been preparing well for the event. Sprint events have never been a major forte for India, but the athlete has great hope for the future with the talent he sees across the country at present.
"I worked hard for eight years and finally have realised my goal. Now the aim is to give my best and be competitive in 200 metres. Though it is true that nobody could qualify for so long, I see a lot of Indian athletes breaking the barrier in the years to come. There is a lot of talent in our country," said Dharambir.
"My event begins on Aug. 16 so I still have time to better my timings further. I have analysed the competition I have. Obviously, it is not going to be easy but if the weather is conducive and I am able to give my 100 percent, I might just hit the sub 20 second mark."