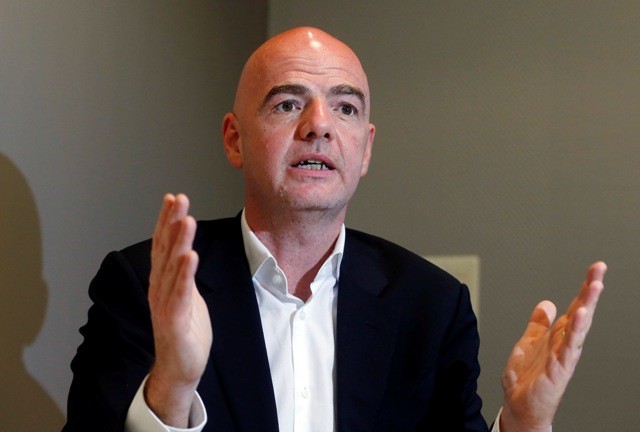 The FIFA executive committee announced Friday in Zurich that they will be carrying out an experiment to feature extra substitutes during football matches in the Rio 2016 Olympics. This proposal was given a go-ahead by elected FIFA President Gianni Infantino.
The football world governing body has decided that in addition to having three substitutes, a fourth will be introduced during extra time. Apart from the Oympics, the experiment will be carried out during the Women's U-20 World Cup and the Club World Cup 2016.
"Following the recent decision by The IFAB to allow experimentation with a fourth substitution in extra time, the FIFA Executive Committee agreed for such experiments to be conducted this year at the Olympic Football Tournaments, the FIFA U-20 Women's World Cup Papua New Guinea and the FIFA Club World Cup Japan," a FIFA statement said.
The International Football Assocation Board (IFAB), which decides the Laws of the Game, had brought the proposal on table earlier this month of having a trial run with four substitutes when a game goes into extra-time.
"The aim will be to see whether there is player welfare benefit, whether the fourth substitute is used tactically or genuinely for player welfare, whether the potential use of all four substitutes during extra time (and thus change more than a third of the team) has an unfair impact," the IFAB had said during their Annual General Meeting in Cardiff.
"We have discussed to have a fourth substitute when matches go on extra time. We will start the trials from the Olympics, the Women's World Cup in November and Club World Cup," Infantino addressed in a media briefing in Zurich.
"Maybe some other Confederations who will also follow," he added.
As of now, only three players can be substituted during a football match.