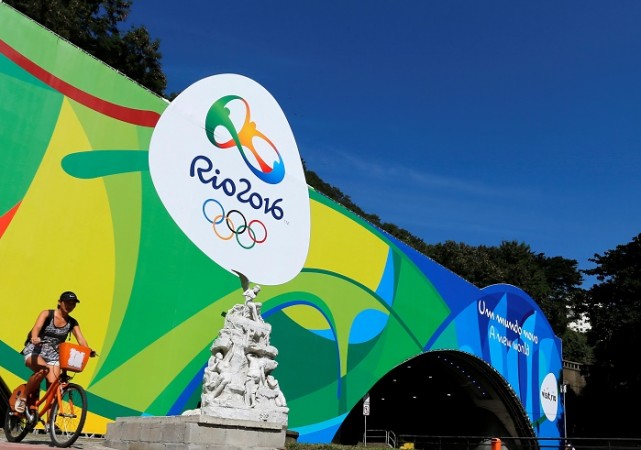 Blocked toilets, leaking pipes, exposed wiring and strong stench -- welcome to Rio Olympics 2016 athletes' village. The Rio Olympics is less than two weeks away, and such conditions do not speak well as the quadrennial event has already been troubled with zika virus and other problems in the recent past.
Rio 2016 participants from around the world reside in the games village throughout the competition, and there are certain demands which the organisers have to meet. But the present situation is below standard, and to make it worse, basic facilities such as lighting are also not upto the mark.
The Australian Olympic Committee (AOC) Chef de Mission, Kitty Chiller is appalled with the conditions inside the village.
"For over a week now AOC staff have been working long hours to get our section of the village ready for our athletes. Problems include blocked toilets, leaking pipes, exposed wiring, darkened stairwells where no lighting has been installed and dirty floors in need of a massive clean," Sydney Morning Herald quoted Chiller as saying.
"In operations areas water has come through the ceiling resulting in large puddles on the floor around cabling and wiring."
The AOC also opted for a "stress test," in a bid to create a situation when the athletes would be present in the village. But to the amusement of Chiller, the system failed miserably, as water leaked from the walls.
"We decided to do a "stress test" where taps and toilets were simultaneously turned on in apartments on several floors to see if the system could cope once the athletes are in-house. The system failed. Water came down walls, there was a strong smell of gas in some apartments and there was "shorting" in the electrical wiring," Chiller added.
There is a serious need for the Rio Olympics organisers to look into the situation and resolve these problems at the earliest. More importantly, they have to create a hygienic atmosphere for Rio Olympics, which has been troubled with Zika virus, leading to withdrawal of top sports-persons from around the world.