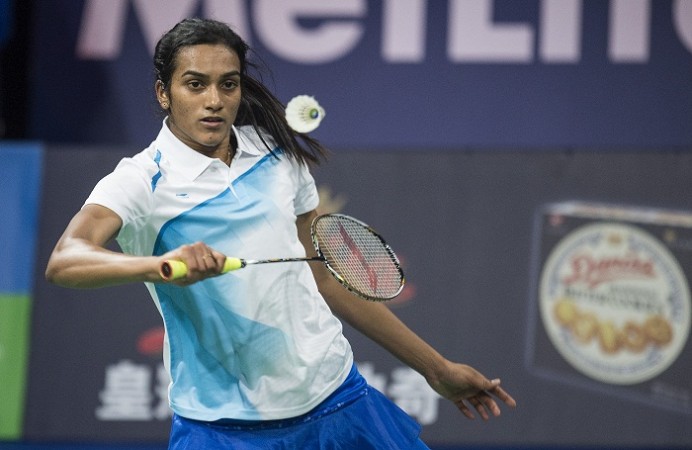 India's women's singles players – Saina Nehwal and PV Sindhu -- started their respective first Rio Olympics matches on a winning note, but the men's and women's doubles team suffered defeat on Thursday.
For Saina, who is one of India's best bet for a medal, it was not a walk in the park as the Indian was tested by her Brazilian opponent, Lohanny Vicente. Though Saina took 5-2 lead, Vicente clawed back into the game, posing challenge to the former world number one.
With Brazil's Vicente getting huge crowd support, she looked determined to perform well, and surprisingly took 12-10 lead. From there on, it was a tight encounter, with both players not giving an inch to the other. Saina, after a hard fought battle, won the game 21-17, which must have come as a relief for the Indian shuttler.
Saina was comfortable in the second game, putting up some amazing display, and ran into 14-8 lead. However, the Brazilian was not giving up too easily, still fighting for each and every point, asking questions to Saina, who finally won the match after winning the second game 21-17.
It was a perfect wake up call for Saina, who has to play better badminton if she wants to win a medal in Rio.
On the other hand, PV Sindhu looked in complete control as she registered an easy win against Hungary's Laura Sarosi in straight games, score reading 21-8 and 21-9. Sindhu started her match brilliantly, with some flurry of smashes, taking 7-1 lead. The girl from Hungary earned some points, but the Indian still had a decent lead at 11-5. A few drop shots, and some powerful smashes down the line helped clinched the first game in commanding fashion. The score read 21-8.
The Hungarian player came up with a better performance, putting up some spirited display in the second game, but Sindhu clinched the match, 21-9.
The women's doubles team comprising Ashwini Ponnappa and Jwala Gutta were pitted against tough opponents from Japan -- Misaki Matsutomo, Ayaka Takahashi. The Indian pair looked second best as they lost the match in straight games, score reading 15-21 and 10-21 in 38 minutes.
Right from the outset, the Japanese pair looked dominant with their brilliant game including quick reflexes at the net.
The men's team of Manu Attri and B Sumeeth Reddy despite giving their best in the first game, which saw some quality rallies, could not find success against medal favourites from Indonesia, Ahsan Mohammad and Hendra Setiawan. Attri-Reddy, after being outplayed in the second game, lost the match 18-21, 13-21.