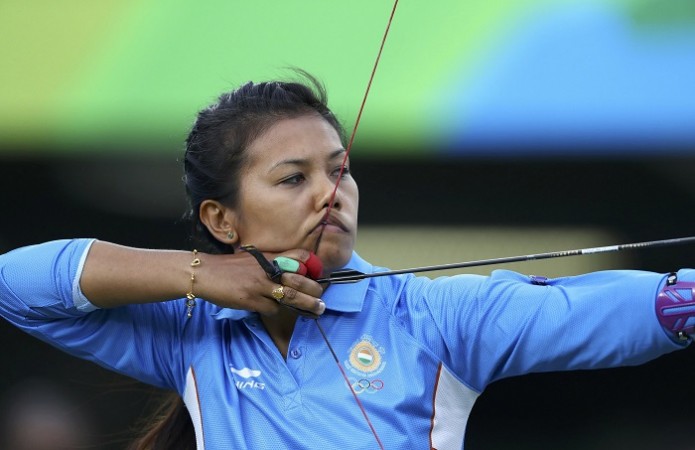 Bombayla Devi Laishram came up with a brilliant performance in archery's individual event of Rio 2016 Olympics to qualify for the round of 16 on Wednesday. She defeated Chinese Taipei's Lin Shih-Chia 6-2.
The Indian archer started the contest brilliantly, winning the first set, 27-24, and continued the advantage taking the second as well.
But, the Taipei girl clawed back into the game, and clinched the third set, making the contest even more interesting, as it read 4-2. After a wobble in the third set, there was an air of confidence in the Manipuri's performance as Devi hit two nines and eight in the fourth to knock out 2015 World Championship silver medallist Lin Shih-chia.
Prior to this mega clash, Devi had shown some amazing form, defeating Austria's Laurence Baldauff 6-2 earlier in the day. After losing the first set against the Austrian archer, she came back strongly to win the second set, and there was no stopping the Indian, who clinched the next two sets, resulting in a comfortable win.
Such top-class performances from Devi does not come as a huge surprise considering the rich form she had showed for India in the team events earlier in the competition. Though she failed to help India win a medal in the team event, Bombayla Devi has a good chance of returning home with a medal if she can be consistent, and take her game to the next level when required during the later stages of the competition.