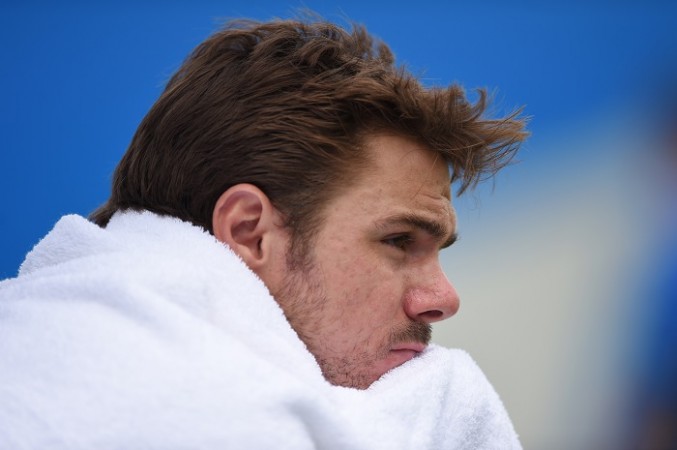 The Switzerland tennis team for the Rio Olympics 2016 just got a lot weaker. After Roger Federer was forced to withdraw from the Olympics with a knee injury, his compatriot Stan Wawrinka has also taken the same route, with a back problem preventing him from competing in Rio.
Wawrinka joins Federer and Belinda Bencic as the Swiss players who have pulled out of the tennis event of the Olympics, landing another blow to the tournament, which has already seen several withdrawals.
The former French Open champion was expected to compete for a medal in the absence of Federer, but an injury, picked up at the Toronto Masters last week, has put paid to those hopes.
"After a medical examination by his doctor in Geneva the current world number four has to withdraw from the Olympic Games, which will start in Rio de Janeiro later this week," Wawrinka's management company said in a statement.
"Stan Wawrinka felt increasing pain during the tournament in Toronto and therefore travelled back to Switzerland in order to consult with his doctor for a complete check-up.
"Following analyses and a MRI scan, local overstress was discovered and he was advised to reduce his physical activity for an undetermined period during which he will undergo further examinations."
Wawrinka admitted to being disappointed, insisting he was looking forward to competing at his third Olympics.
"I'm very sad," Wawrinka said. "I was really excited about playing in Rio. After Beijing and London I was very much looking forward to playing in my third Olympic Games.
"I wish all the Swiss athletes the best of luck throughout the coming weeks."
Wawrinka won gold with Federer in the men's doubles at the Beijing Olympic Games, but now it looks like Switzerland's hopes of getting any kind of medal will rest on Martina Hingis, whose hopes of forming a dream mixed doubles partnership with Federer were destroyed by the latter's withdrawal.
Apart from Wawrinka and Federer, several other high-profile names, including Milos Raonic, Tomas Berdych and Nick Kyrgios, have pulled out, citing various reasons.
Rafael Nadal has landed in Rio, but the Spaniard's participation is in doubt owing to a wrist injury.
The two best men's singles players in the world – Novak Djokovic and Andy Murray – however, will be there and their path to a final just became a little clearer.