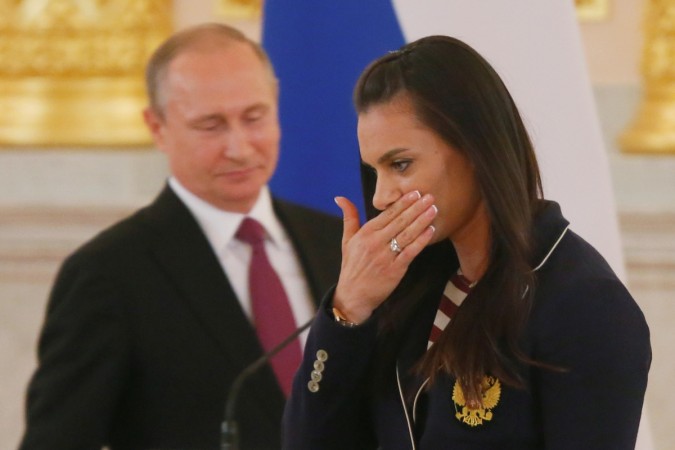 The International Olympic Committee (IOC) has given some Russian athletes a lifeline. The Committee decided to remove the blanket ban from the country and left it on the individual sporting federations to decide if they were agreeing on sending the athletes for the 2016 Olympics.
Russian sport is going through one of its toughest times in its history. After the Court of Arbitration for Sport (CAS) rejected the Russian Olympic Committee's (ROC) appeal against their Rio Olympics 2016 ban last week -- given by the IAAF (International Association of Athletics Federation), the IOC has given Russian athletes a litte lifeline.
While the International Swimming Federation (FINA) decided to ban seven Russian swimmers from participating in the upcoming Olympics, a go-ahead was given to the Russian athletes from equestrian, shooting, judo, tennis and archery.
On Wednesday, Russia's fencing, volleyball and triathlon teams too were cleared to participate in Rio Olympics 2016. Sixteen Russian fencers and six triathletes, along with 30 players each from the Russian volleyball and the beach volleyball team have been given a green signal to compete in Rio.
The International Fencing Federation (FIE) has stated that the re-examined results from the 197 drug tests taken by Russian fencers between 2014 and 2016, had come negative. A similar thing transpired for the triathletes.
"None of the six Russian triathletes (three men, three women) that have qualified for 2016 Olympics are included in the McLaren report (which revealed the rampant doping undertaken by the Russian athletes), nor have any of them served suspensions or bans for failed doping tests," said an International Triathlon Union (ITU) statement.
"Additionally, they have all been tested outside of Russia. Therefore, ITU will recommend to the IOC that these six athletes be permitted to compete in Rio next month." Among the track and field athletes, only Russian long jumper Darya Klishina is elligible to compete in the Rio Olympics 2016.
Meanwhile, Russia President Vladimir Putin has termed the entire development as discriminatory and a political campaign.