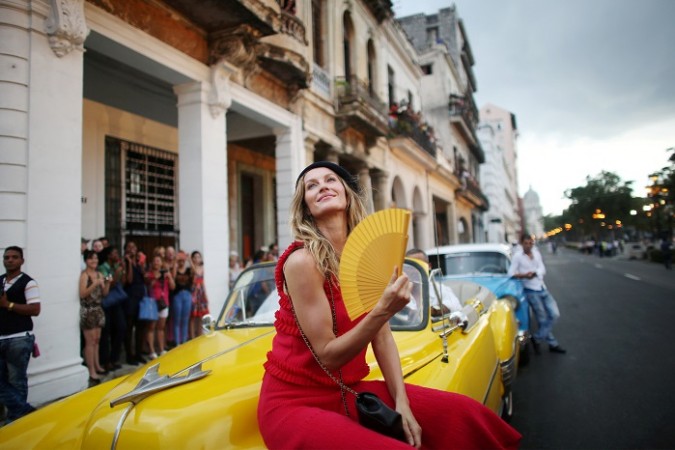 The buildup hasn't been positive, the mood is still not quite there yet, but, hey, that is precisely what the Opening Ceremony of an Olympics is for right – to create the right mood and anticipation in, hopefully, what should be a cracker of a Games on the field.
London's Open Ceremony in 2012 was captivating from minute one, setting the tone for one of the great Olympics, and while there won't be a Danny Boyle-directed extravaganza, with the likes of James Bond, the Queen and 'Mr. Bean' Rowan Atkinson enthralling the audience, the Rio Olympics 2016 Opening Ceremony is expected to be one to watch.
The budget for the ceremony is nothing compared to the one in London four years ago, but knowing the Brazilians and their penchant for flair, expect a few jaw-dropping performances, even if the creative director for all the ceremonies – opening and closing of both the Olympics and Paralympics – Fernando Meirelles is disappointed with the cash cuts.
"This has been a very difficult process," Meirelles was quoted as saying by the Daily Mail. "When we started we were rich, we had an international crew, we watched some shows in Vegas, we were very ambitious with the technology we wanted to use.
"We were looking at a budget of $113.9 million (for all four ceremonies). But little by little it has been cut and now our budget is $55.9m for four ceremonies. Most of this money is for security, and all the stuff around the show."
One of the marquee names in the Opening Ceremony will be Gisele Bundchen, even if the Brazilian supermodel's proposed appearance has been marred a little by Twitter reports which claimed the 36-year-old would feature in an attempted mugging. Meirelles has denied those reports and expects the Opening Ceremony to be something that warms the heart rather than in-your-face wows you.
Apart from Bundchen, there will be several big names from Brazil, including Anitta, Gilberto Gil and Caetano Veloso, who are set to perform together, while Elza Soares, Karol Conka, Ludmila and 12-year-old MC Soffia are also set to entertain the fans at the iconic Maracana come Friday.
Limited budget or not, the Opening Ceremony is expected to set the tone needed to get the Games rolling along smoothly, before the likes of Usain Bolt, Michael Phelps, Serena Williams and Neymar take centre-stage.
Rio Olympics 2016: Opening Ceremony schedule.
Date: Friday, August 5.
Time: 8 p.m. local time (7 p.m. ET, 12 a.m. BST, 4.30 a.m. IST (next day).
Venue: Maracana Stadium in Rio de Janeiro.
TV listings: India: Star Sports network. Brazil: SporTV, Globo and Fox Sports. UK: BBC One. USA: NBC. Canada: CBC, TSN and RDS. Australia: Channel 7, 7Two and 7Mate. South America: ESPN. Germany: ZDF and ARD. France: Canal+. Europe: Sportfive. China: CCTV. Malaysia: Hypp TV and Astro. Singapore: Fox. Middle East and North Africa: Bein Sports. South Africa and Sub Saharan Africa: SuperSport.