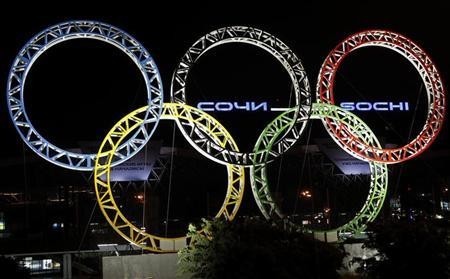 The International Olympic Committee (IOC) has awarded television broadcast right of several sporting events, including Rio Olympics 2016 to Indian channel STAR India despite the controversy around Indian Olympic Association (IOA).
The announcement was made even before IOC lifts the suspension on IOA last December over its elections which international apex body declared illegal. IOA is expected to hold new elections in September.
The IOC has awarded the Olympic broadcast rights for seven countries in South Asia to STAR India for the XXII Olympic Winter Games (2014) in Sochi, Russia; the Games of the XXXI Olympiad (2016) in Rio de Janeiro, Brazil; and the 2nd Summer Youth Olympic Games (2014) in Nanjing, China, said a statement by IOC.
The seven countries that STAR India got broadcasting rights include Bangladesh, Bhutan, India, the Maldives, Nepal, Pakistan and Sri Lanka. It also has been given the rights to all media platforms, including free-to-air television, subscription television, internet and mobile in these countries.
"We welcome the opportunity to work with STAR India for the upcoming editions of the Olympic Games and Youth Olympic Games. We are confident they will do a great job providing the best possible broadcast coverage of the Games, on a variety of platforms, to the largest possible audience in the seven different countries," said IOC President Jacques Rogge.
"Traditionally the IOC has negotiated broadcast rights on a pan-Asian basis; however, the media landscape is changing and we have adapted our approach recently by negotiating directly in certain markets. We are very pleased to have reached this agreement directly with Star India," said IOC Finance Commission Chairman Richard Carrion.
Head of Sport Business for STAR India, Nitin Kukreja, also stated the reason for buying the broadcasting rights for the upcoming sporting events.
"The Olympic Games remain the pinnacle of sporting achievement where the world's best in various disciplines face off for the title of Olympic champion. Indian athletes have also performed admirably over the last few editions, which is evident in the medal-winning performances that we have come to admire. We value our partnership with the IOC and feel that this spectacular extravaganza can be taken to even greater heights in India on both television as well as on digital platforms," said Kukreja.