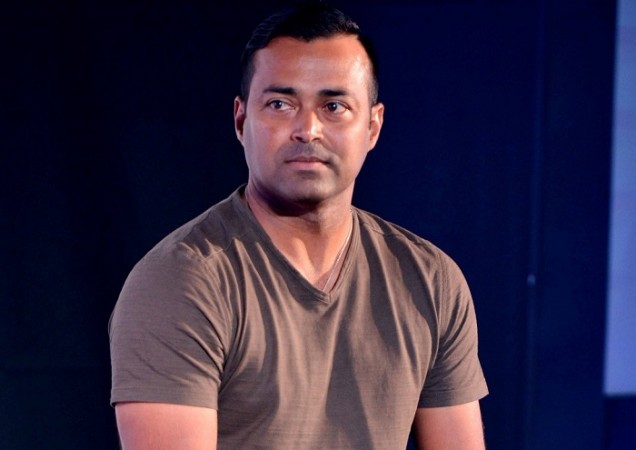 Leander Paes might have been the last Indian tennis players to reach Rio, but he was disappointed to know that he was not allotted a room in the Games Village. Olympics 2016 has not even started, and such news does not auger well for the rest of the Indian contingent as well.
Paes has been a regular feature in the Olympics for India, and has won a bronze medal in 1996 Games. There was delay in his arrival in Rio as the athlete was participating in a tournament in the US.
"I am slightly disappointed that having played six Olympics for India, I haven't been given a place to stay. I was playing a tournament in New York and took the first flight on its completion. The match got over at 8 and took a 10.45 flight to Rio," The Times of India quoted Paes as saying.
In the lead-up to the Rio Olympics, Paes' partner in the men's doubles competition, Rohan Bopanna, had stated his desire to the All India Tennis Association, asking to play alongside Saketh Myneni in the quadrennial event. But the AITA decided against it, and asked Bopanna to pair with Paes.
In the past, there have been difference between Paes and Bopanna, who also did not want to partner the Kolkata star in London 2012.
And things did not look any good when it was reported that Paes did not want to share a flat with Bopanna in the Games Village in Rio as well. However, India's coach Zeeshan Ali was quick to deny such things, stating it was baseless.
"There have been speculations that Leander has complained that he doesn't want to share a room with Rohan (Bopanna), but there's no truth to it. I and the organisers were aware that he was to reach Rio on Thursday (August 4). Sure he will be low on time for the match on August 6, but he practiced on arriving will be ready for the match," Zeeshan said.
With the tennis competition starting on Saturday in Rio, Paes and Bopanna have a tough opening round match as they will face Poland's Marcin Matkowski and Lukasz Kubot, who have played together in 2016. The Indian pair have it in them to defeat top pairs as well, provided they set aside their difference, and get their A game going.