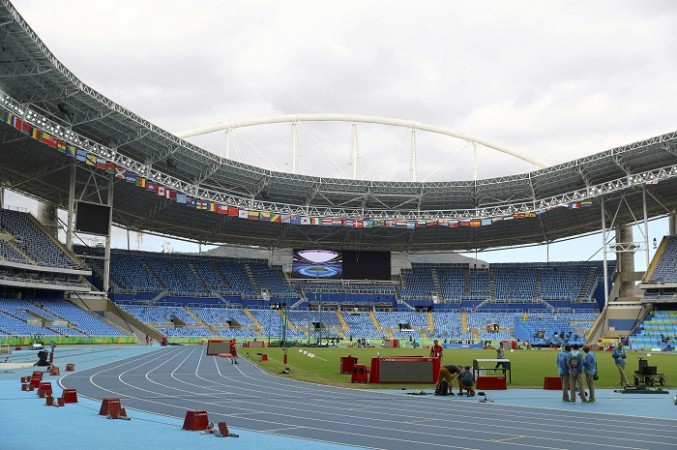 India are not having a good time at the ongoing Rio Olympics, both on and off the field. If India's failure to land a medal has been a major talking point, the Indian embassy in Brazil had to deal with another problem as athletics coach Nikolai Snesarev was detained by the police after complaints from a lady doctor in the Games Village.
The embassy played an important role in sorting out the matter, and Snesarev was released by the police. Athletics Federation of India Secretary CK Valson confirmed the release.
"Snesarev is released now and there will be no further action on him. The issue is sorted out after the intervention of the Indian Embassy," Valson said.
The coach reportedly got into trouble with the lady doctor, who complained of misbehaviour from the Indian middle and long distance coach. The situation transpired after marathon runner OP Jaisha nearly collapsed after her event. When Jaisha was taken to the polyclinic, the lady did not allow the coach to enter, but the coach pushed the doctor, and entered the clinic.
"Due to hot weather conditions during the marathon race, Jaisha felt severe exhaustion and she nearly collapsed after finishing the race at 89th place. She was taken to the polyclinic at Games Village and Snesarev was very worried as he thought there was no sign of pulse on Jaisha's body," the Press Trust of India quoted a source as saying.
"But the lady doctor at the polyclinic did not allow him to accompany Jaisha inside the hospital. The doctor said only one person will be allowed to go in with Jaisha. So, Radhakrishan Nair (deputy head coach) was allowed to accompany Jaisha and Snesarev was denied permission. Snesarev, being agitated, pushed the lady doctor, went inside and some incident happened. She later made a police complaint."
Snesarev trains top Indian athletes like Lalita Babar and OP Jaisha.