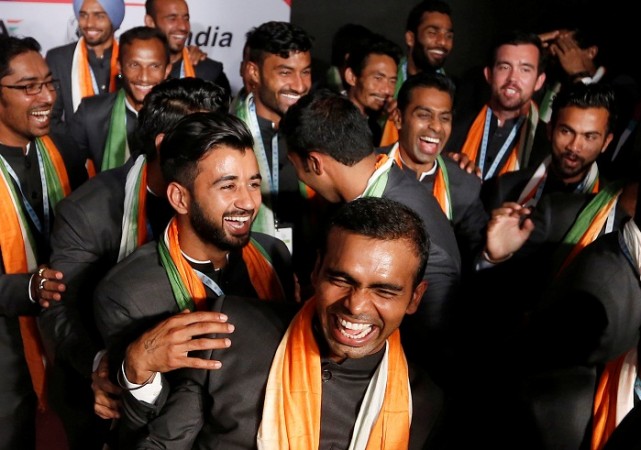 The stage is set for the Rio Olympics, and athletes all over the world will give it their best to bring the ultimate glory to their nation by winning that elusive medal. Likewise, India men's and women's hockey teams, who have qualified for the Games, will put in their best performance to make it an Olympics to remember.
There are great hopes from PR Sreejesh and his men in Rio Olympics, while Sushila Chanu and her team will also be keen to impress in the quadrennial event, and create history. India's men start their journey, taking on Ireland on Saturday, while the women's team face Japan on Sunday.
Men's event
Though India might have been below par for some years in hockey, this current crop of players, which includes a good mix of youngsters and experienced players, have it in them to win a medal. India finished a disappointing last in London 2012, and the current team will be keen to change that, and bring back the days of glory. India have won 11 medals in Olympics so far. Can this team make it 12?
India have some quality forwards like SV Sunil, Ramandeep, who will love to use their pace in Rio, and score field goals. However, India, with Harmanpreet Singh and VR Raghunath as quality drag flickers, and the duo will be a huge asset during the penalty corners. Their defence also needs to be solid in the competition, which has been found wanting against some top teams. One hopes all such kinds of problems have been addressed by coach Roelant Olmans, who is a good tactician.
India have been placed in Group B, which comprises Germany, Netherlands, Argentina, Ireland and Canada. Sreejesh's men have a good chance of making it to the quarterfinals of the competition if they play consistent hockey. But they need to play their best games to progress further in the competition.
Women's event
Rio Olympics is a special event for the Indian women's hockey team, who have qualified for the competition after 36 years. They have qualified after playing some good hockey, and finishing in the top-five at the 2014-15 Women's FIH Hockey World League Semi-finals.
India have been pitted in a tricky group, which includes Argentina, Australia, Great Britain, USA and Japan. They might have a relatively inexperienced squad, but it is their determination, hard work and positive attitude, which has helped the team come so far. The Indian stars need to maintain a similar approach, and provide a strong challenge to other teams in the competition.
Anything is possible if the women players gel as a unit, and come up with their A class game in Rio.
Here is complete schedule for the round robin stages for both the men's and women's team
Men's schedule

Aug. 6 - India vs Ireland (7:30 p.m IST)

Aug. 8 – India vs Germany (7:30 p.m IST)

Aug. 9 - India vs Argentina (7:30 p.m IST)

Aug. 11 - India vs Netherlands (6:30 p.m IST)

Aug. 12 - India vs Canada (9 p.m IST)
Women's event

Aug. 7- India vs Japan (7:30 p.m IST)

Aug. 9 - India vs Great Britain (2:30 a.m IST)

Aug. 10 - India vs Australia (7:30 p.m IST)

Aug.12 - India vs USA (4 a.m IST)

Aug. 13 - India vs Argentina (6:30 p.m IST)
TV listings: Star Sports Network (Indian sub-continent)