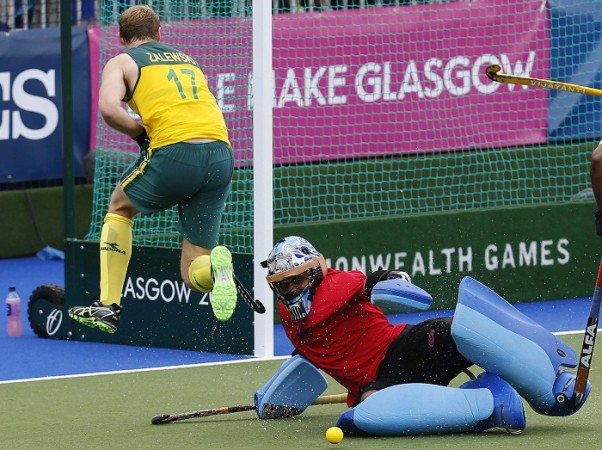 Indian men's hockey team have an impressive Olympics record -- winning 11 medals ( 8 gold, 1 silver, 2 bronze) in the quadrennial event so far. But the national team's performance in the last few editions have been below par, including their last position finish in London 2012 Olympics, which led to severe criticism.
However, there are higher expectations this time from the men's team in Rio Olympics. Moreover, Indian women's hockey team have also qualified for the competition and they will be keen to make a huge impression in Rio.
Here is an overall look at both the men's and women's competition in Rio
Men's Hockey
India, under the watchful eyes of coach Roelant Oltmans, have been quite impressive in the last few months. They looked a quality side, finishing runners-up to Australia in a penalty shoot-out in the Champions Trophy. Such results must have given the team immense confidence to shine in Rio.
India, who will be led by goalkeeper PR Sreejesh, have some strong defenders, quality midfielders and a pacy attacking line. Despite having a strong team in the competition, India will need all their players to gel as a unit.
Oltmans understands his team well and needs to come up with sharp strategies in the competition while playing against some top teams.
Their build up to the opponent's half has always been amazing, but their conversion rate in the last few tournaments has not been impressive. There is a serious need for forwards like Ramandeep and SV Sunil to latch onto the opportunity that may come by. Indian defence needs to cut out on the errors. They have been too reliant on the magical performances of Sreejesh, who is one of the best goalkeepers under the bar in the world. Midfielder Sardar Singh has to bring in all his experience to provide India the cutting edge in Rio.
India have been put in a difficult group, which includes Germany and Holland as strong contenders in the round robin stages. These two European giants have been dominant force in the last decade, and are strong contenders for the gold medal as well. India are pitted in Group B, which includes Canada, Ireland and Argentina, besides the two European powerhouses.
India, if they play consistent hockey in the group stages, should progress to the knockout stages where the competition will be even tougher.
Group A includes Australia, Belgium, Great Britain, New Zealand, Spain and Brazil. The Aussies, which comprises players like Jamie Dwyer and the brothers, are always going to be a huge contender for gold.
Women's hockey
The Indian team are making an Olympic appearance after 36 years, but this women's team are a determined outfit, as they qualified for Rio after finishing in the top-five position of the FIH World Hockey League.
They may not be a major force in the competition, but their hard work has helped them qualify for such a prestigious event. They will give it their all to come up with a positive outcome in the Rio Games. Captain Sushila Chanu will want to see all his players excelling in Rio, and one hopes Poonam Rani's experience will help the team stun some strong teams.
To be fair, the women's team are not a favourite for a podium finish. They should take it one game at a time, and first qualify for the quarterfinals and see where they can take it from there. Reaching the last eight will also not be easy with teams like Australia, Argentina, Great Britain, Japan and the U.S. in their pool. The other group includes China, Germany, Netherlands, New Zealand, South Korea and Spain.
Out of the 12 nations competing in Rio, the Netherlands will be the team to beat in the competition, as they have won the last two Olympic gold medals. Add to that, they are ranked number one team as well. However, Australia, Argentina and New Zealand will be keen to give the Dutch a good fight.