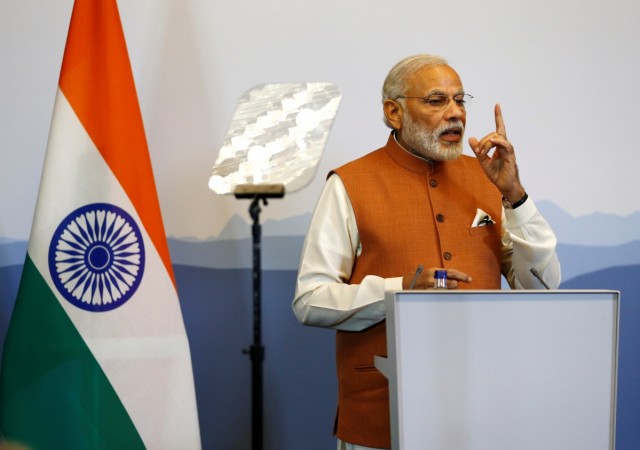 In the build up to the Rio Olympics, Indian Prime Minister Narendra Modi has been a source of encouragement for athletes travelling for the quadrennial event. The PM wants Indian athletes to win the hearts of the world in Rio, and he is sure that they will give their best to make the nation proud.
The Olympics is the greatest sporting event in the world, and athletes always give their best to bring home the medal. Winning an Olympic medal is one of the biggest achievements in a sportspersons career, irrespective of the sport. There are hopes of a greater future with India sending a huge contingent as well.
India will be sending 119 athletes to Rio, which is a record for the nation. Modi believes that India can even send 200 athletes in the next Olympics in Tokyo 2020.
"Every player has worked hard to get here. They will surely give their best. This time, 119 athletes have gone. Let's resolve today itself that next time more than 200 athletes will go for the event," Modi said at the Run for Rio event, which took shape on Sunday to encourage the Indian athletes heading to Rio.
"Our athletes will win hearts the of the world and will show the world what India is about, I am sure about it. When the 2020 games take place, let every district affirm that one athlete from our district will represent India at those games."
"Most of the times, we equate games with either winning or losing. Games are much more than that."
India have shown gradual improvement in the Olympics over the last few years. India won three medals in 2008, and six in 2012. India could enjoy their best haul of medals in the Olympics this time around.
There are some serious contenders for a medal finish, and players like Saina Nehwal (badminton), Jitu Raio (shooting) are huge favourites to win gold as well.