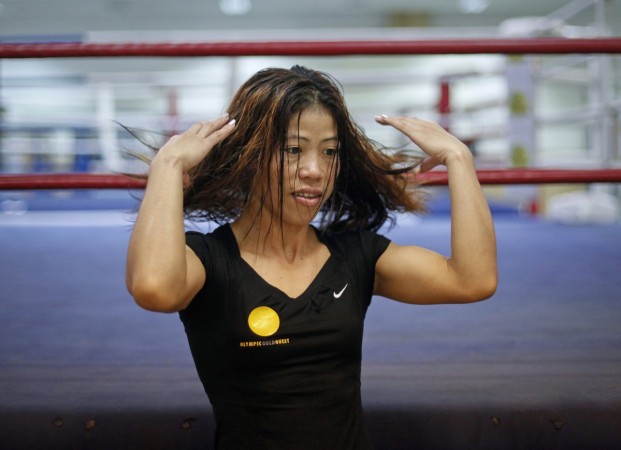 India sensation Mary Kom has failed to qualify for Rio Olympics 2016, the verdict has come out on Saturday after the five-time Women's Amateur Boxing champion lost to Germany's Azize Nimani in the second round of the ongoing World Championships in Astana.
Kom has been relentlessly pursuing booking a berth for India in the 51 kg Women's boxing event in the Rio Olympics, but those dreams have now come to an end as the tournament was the last qualification event for the mega quadrennial event to be held in Rio de Janeiro this year.
Sarita Devi and Pooja Rani, meanwhile, are the two Indian female boxers still in contention to bag a berth for India from the competition ahead of Rio Olympics 2016.
Kom had won the Bronze medal in the women's 51 kg boxing event at the 2012 London Olympics. Fans across Twitter have responded to the news with shock and disappointment.
Only Shiva Thapa has earned a berth for India in boxing for the Rio Olympics 2016, so far. The 22-year-old will be fighting in the 56 kg men's boxing event.