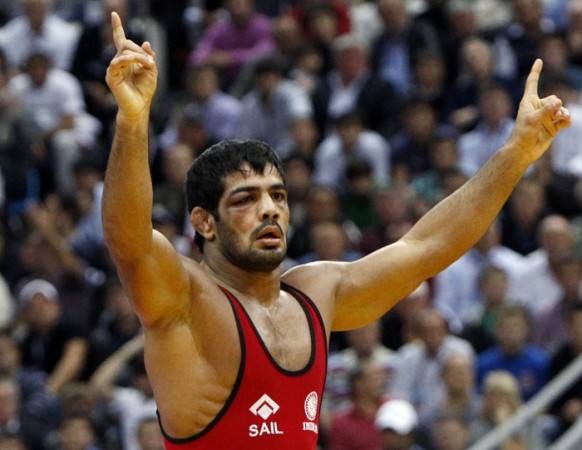 Sushil Kumar is eagerly awaiting the decision of the Delhi High Court, where he had appealed for a trial between him and Narsingh Yadav, in order to be picked for the the Rio Olympics 2016 in the men's 74kg freestyle wrestling category. If one considers the last hearing in this case, it does not look like Sushil will get a chance to prove his worth at the Rio Games.
The highly-decorated Indian wrestler, who has won two Olympics medals in the past, may get an unfavourable verdict from the Delhi High Court, as they could not find a statutory mandate to hold trials before the Olympic Games in Rio.
"Problem is that the sports code is nowhere prescribing that trial is mandatory. It has given flexibility and autonomy to the organisation to decide (mode of selection). I do not find the statutory mandate which you are trying to read into it," Justice Manmohan was quoted as saying by PTI.
Narsingh Yadav had secured a quota place for the men's 74kg freestyle category at the World Championships in 2015. The Wrestling Federation of India (WFI) have also not been too keen to host trials ahead of the Rio Games, with Narsingh looking likely to get the nod ahead of Sushil.
However, in this case, if Sushil is not happy with the Delhi High Court's decision, he will have the option of moving the Supreme Court.
Sushil's injuries played a major role in him missing out on qualification for the Olympics in Rio. He has not participated in any major tournaments since the Commonwealth Games in Glasgow in 2014, where he won a gold medal.
Just before the World Championships in 2015, Sushil chose to back out from the trials held by WFI owing to injury. But, he trained hard throughout this year to lift his fitness level. He also went to Georgia for training. Sushil Kumar had stated earlier that the Sports Ministry of India has spent a lot of money on his training and thus he wants one chance to prove he still has it in him to bring back a medal for the country.