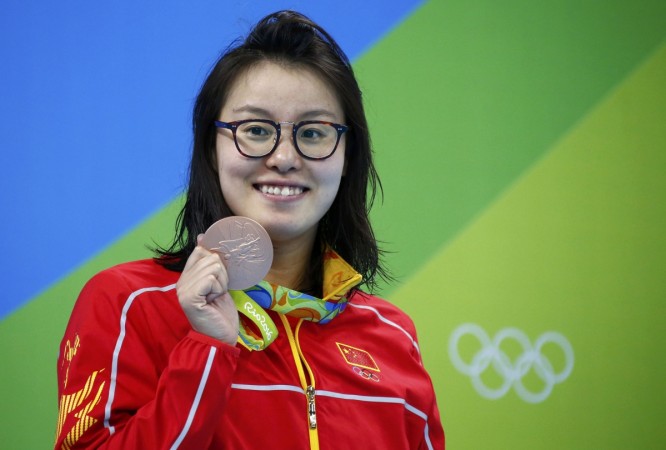 Rio Olympics 2016 is making headlines for many things other than sports. And breaking stereotypes is one among them.
Taking the lead, Chinese woman swimmer Fu Yuanhui, who finished fourth in the women's 4x100-metre medley relay, said she is on her period, when quizzed by journalists on her performance. Fu was visibly uncomfortable and suffered from abdominal pain.
The female swimmer told the journalists, "My period came yesterday. I'm feeling a bit weak and exhausted, but this is not an excuse."
Fu's comments have generated heated debates online, with many appreciating the athlete's bold remarks that can go on to break the period taboo followed around the world.
However, this is not for the first time that women athletes have openly talked about menstruation.
In 2015, British tennis player Heather Watson spoke about her period, breaking the stereotype revolving around it, according to vox.com.
Many myths are still prevalent about the monthly menstrual cycle in China. For instance, a majority of Chinese women are still unaware that a woman can swim if she wears a tampon. Also, a female wearing a tampon is believed to be compromising with her virginity as it can break the hymen, according to vox.com.
A research published in the British Medical Journal said that nearly half of the girls in India do not know about menstruation until they reach adolescence. Research done by Carla Pascoe from the University of Melbourne said that menstrual blood is still a cause of embarrassment to many women.