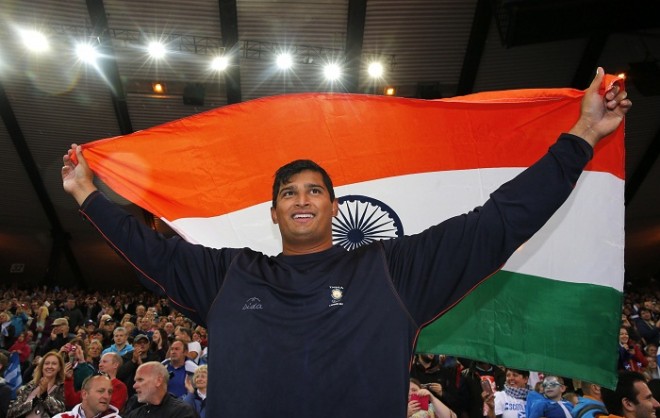 The greatest sporting event in the world – Olympics – is just four days away and athletes all over the world will hope to earn fame for themselves as well as bring glory to their countries by winning a medal in the competition. When one talks about Olympics, the track and field event is extremely popular. India might not be a great force in the event, but as many as 34 athletes will rub shoulders against some international stars in Rio, Brazil.
India have never found much success in the track and field for the last 116 years. Milkha Singh and PT Usha came closest to winning a medal in 400m hurdles in 1960 Rome Olympics and 1984 Los Angles, respectively. India have been long waiting for a hero in this discipline. Will Rio 2016 give it one?
Though India may not have a big name, there are certain athletes who, if they can step up a gear, can come close to winning a medal. No Indian athlete has qualified for Rio in the 100m, but Dharambir Singh will give it his all in the 200m. The Haryana man holds the national record, with 20.45s in the 200m, but believes he has it in him to go sub-20s, which an Indian athlete has never done so far.
However, India will hope for a good performance from the 4 x 400m relay team. Muhammad Anas Yahiya, who is also a part of the relay team, will also feature in the 400m event.
More than the track events, India have a strong field contingent including Vikas Gowda (discuss throw) and Inderjeet Singh (shot put). However, the former's participation is doubtful as the shot putter tested positive for a banned substance. He had qualified for Rio Olympics last year itself.
Gowda is one of the experienced discus throwers in India, and has won several applauds with his performances among the Asian participants in various events. He clinched gold in 2014 Glasgow Commonwealth Games and 2015 Wuhan Asian Athletics championships. He is one of the most consistent athletes for India in the last decade.
Gowda has participated in three Olympics so far, and one hopes that the athlete will be able to make it successful, winning a medal in his fourth appearance. This could be his last chance to win an Olympic medal.
In the women's arena, there are some promising sprinters such as Dutee Chand (100m). The sprinter is just 20-year old, and even won a silver in the finals of an international meet in Kazakhstan, with a timing of 11.24s. It is such performances which raise hope of the nation.
PT Usha was the last Indian woman to participate in the 100m event in 1980 Olympics, and Dutee will go all out to bring India a medal to create history.
Tintu Luka, who will feature in the 800m event, needs to be consistent throughout the race. The Kerala athlete always starts well, but lags behind in the final stages of the race, which has been a problem. If Luka is able to correct that, there are chances of a medal finish.
OP Jaisha, who is a well-known long-distance runner, will participate in marathon, but the task is going to be challenging with the event being dominated by African national runners. Sudha Singh has been one of the consistent performers in the 3000m steeplechase, and needs to use her 2010 Asian Games gold medal as an inspiration to deliver in Rio.
In the field events, Seema Punia (discus throw) will be featuring in her third Olympics, and this could well be her last chance to appear in an Olympics as she is aged 33. An impressive performance, including a medal, will be a fitting end to her Olympic career, which does not hold a medal yet.