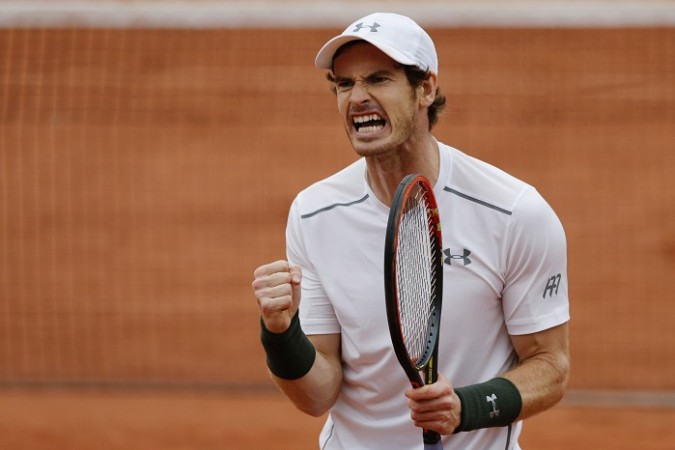 It will be a blow for Great Britain if their superstar Andy Murray pulls out of the upcoming Rio Olympics 2016. Murray is thought to be really keen to play in Rio and defend his gold medal from the London Games. But it seems that the fear of the Zika virus has got him as well.
According to a report in the Daily Mail, Murray could pull out of the Rio Olympics, owing to these fears.
Murray is seeking advice from medical specialists regarding this issue and is yet to decide whether he will be a part of the Rio Games or not.
"I will speak to a couple of doctors about it and see what their advice is. I plan on playing for sure but don't know the exact situation there now. I need to get a little bit more information first before making a decision," Murray was quoted as saying by Daily Mail.
Transmitted by mosquitoes, Zika virus has instilled fear in the minds of a number of athletes ahead of the Rio Olympics.
A number of tennis players like John Isner and Dominic Thiem have already pulled out of the Rio Olympics 2016.
Health experts have also requested the organisers to postpone the Rio Games, because there is a danger of the virus spreading as a result of the number of athletes, and all the people that come along with them, that will land in Rio for the biggest sporting extravaganza.
The World Health Organisation (WHO) also believes that Zika is a 'public health emergency of international concern.'
Meanwhile, the International Tennis Federation (ITF) president David Haggerty recently visited Rio de Janeiro and he is hopeful that the Games will go ahead without any glitch.
"There are always going to be challenges economically in Brazil. The government is going through some changes. Even though everyone says things will be fine, I think you have to take everything with a grain of salt," Haggerty was quoted as saying by The Guardian.
"I was down there not too long ago; I saw the courts, saw the facilities. Things were coming along. They're not completed yet. But I felt confident and positive that when we get to ball-up and open the Games, we'll be ok.
"We want to assure the athletes we'll be working very closely with Rio, doing things to make sure it's an Olympic experience for them. We'll make sure we'll have the best event that we can."