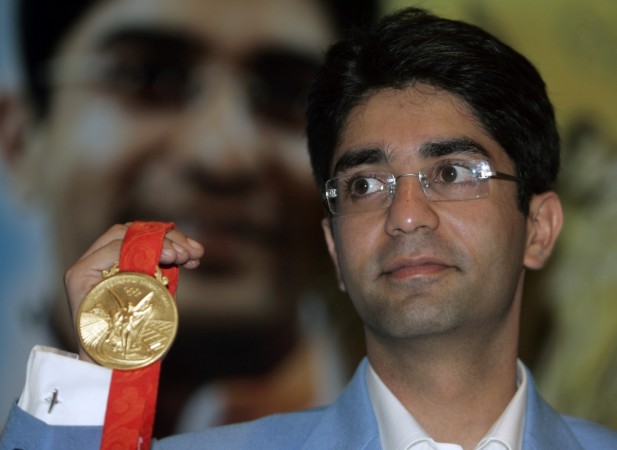 Indian star shooter Abhinav Bindra has been chosen as India's flagbearer at the Rio Olympics 2016, confirmed the Indian Olympic Association (IOA) on Friday. Bindra, who will be making his fifth appearance in the Olympics this year, was earlier named one of the goodwill ambassadors for the Indian contingent in the mega sporting event.
Bindra, 33, till date remains the country's only sportsperson to win a gold medal in an individual event at the Olympics. He achieved the feat at the Beijing Olympics in 2008, clinching the gold in the 10m air rifle event.
"To be the flag bearer at the Olympic Games is an athletes ultimate honor. I am humbled & grateful to be considered worthy of this great honor [sic]," wrote Bindra on Twitter. "I am sure the Indian Olympic Team would have the support of over a billion people as we march into the Rio Olympic Stadium."
The 33-year-old also posted another message where he hinted at a possible retirement after the Rio Olympics. "As my sporting career which lasted 20 years draws to a close on the 8th of August, this is indeed special [sic]," Bindra added.
What happens for Bindra after the Olympics remains to be seen, but as of now he has received congratulatory messages after being named as the country's flagbearer in the Rio de Janeiro event.
"He is India's only singular gold medallist, he is also in the executive board of the International Shooting Sport Federation (ISSF). We feel it's a just decision, a wise decision and we whole-heartedly support it," said a delighted National Rifle Association of India (NRAI) President Raninder Singh to Press Trust of India.