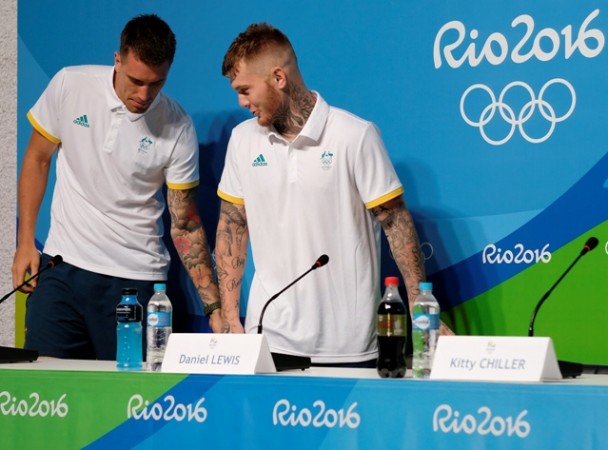 Sponsors as well as athletes have got a major headache ahead of the Rio Olympics 2016 as they now have to strictly abide by the Rule 40, an Olympic Charter bye-law which came into effect from July 27 and will stay until the midnight of Aug. 24.
The rule states that the Olympians must break ties with the sponsors who are not official partners of the Olympics during the aforementioned duration. Any violation would call for sanctions, both for the athlete and the sponsor. The companies, on their part, also cannot retweet the athletes, or even wish a them a good luck during the Rio Olympics.
According to the regulations, "Except as permitted by the IOC Executive Board, no competitor, team official or other team personnel who participates in the Olympic Games may allow his person, name, picture or sports performances to be used for advertising purposes during the Olympic Games," mentions a Team Great Britain document.
The Rio Olympics get under way on Aug. 5 but the Rule 40 has been brought to effect nine days prior to the event and will continue until three days following the end of the games.
Rule 40 limits athletes participating in the Rio 2016 Olympic Games ("Rio 2016") from appearing in any advertising between 27 July 2016 – 24 August 2016 (the "Games Period").
Rule 40 applies to all uses of an athlete's image, name or performance in any type of advertising (including print, online and digital (including social media and in mobile apps), broadcast, outdoor, as well as any personal appearances).
Rule 40 is in place to help prevent ambush marketing, which might otherwise utilise athletes to create an association with the Games and jeopardise the funding of those, and future, Games, and the funding of Team GB.

- TEAM GB DOCUMENT.
"Olympic-related terms" too cannot be used by the sponsors who are not official partners of the Olympics. Here are the list of terms:
Victory
Performance
2016
Effort
Challenge
Summer
Games
Sponsors
Rio/Rio de Janeiro
Olympian
Gold
Silver
Bronze
Medal
Olympic
Olympics
Olympic Games
Olympiad
Olympiads
'Citius, Altius, Fortius' (Olympic motto).