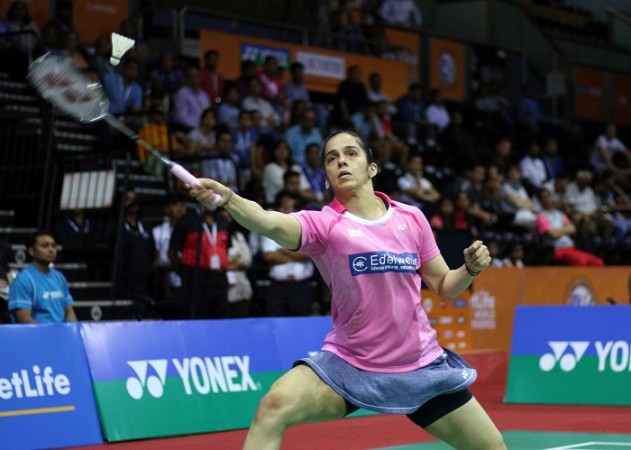 Saina Nehwal's Rio Olympics journey has come to a shocking end, with the Indian shuttler losing to Ukraine's Marija Ulitina in straight games. The score read 21-18, 21-19.The former world number one was a serious medal contender in the women's singles event for India, but she looked below par, and was outclassed by her Ukrainian opponent on Sunday.
Saina started the match brilliantly, taking a 6-1 lead, but world no.61 showed some great character to come back and challenge the Indian shuttler, The Ukrainian managed to take 8-6 lead. With a string of points, Ulitina gained immense confidence, and there was no stopping her.
The Ukrainian looked confident and began to play some wonderful shots to make Saina look helpless in the court. With scores tied at 16-16, the Ukrainian picked some more important points to finish the game and take the all-important 1-0 lead.
Even when Saina showed signs of coming back into the game, the Indian shuttler was not able to penetrate Ulitina's defence much.
The second game started on a tight note, with both players not giving an inch to the other. There was nothing to choose between the two, with Saina taking 11-10 lead.
With Saina not showing great movement on the court, her fitness came into question, Ulitina managed to make it 18-18, and won three of the last four points to walk away as a surprise winner.
Though Saina might have lost the match, one also needs to applaud her opponent. Despite playing against a much higher-ranked player in the competition, Ulitina did not show any signs of nerves in the encounter.
One fails to understand Saina's loss. However, the former world number one did not look comfortable in her first match against Brazil's Lohaynny Vicente as well, but somehow managed to script a win. But that was not the case against Ulitina, who took advantage of her errors to dump the Indian star out of the competition.