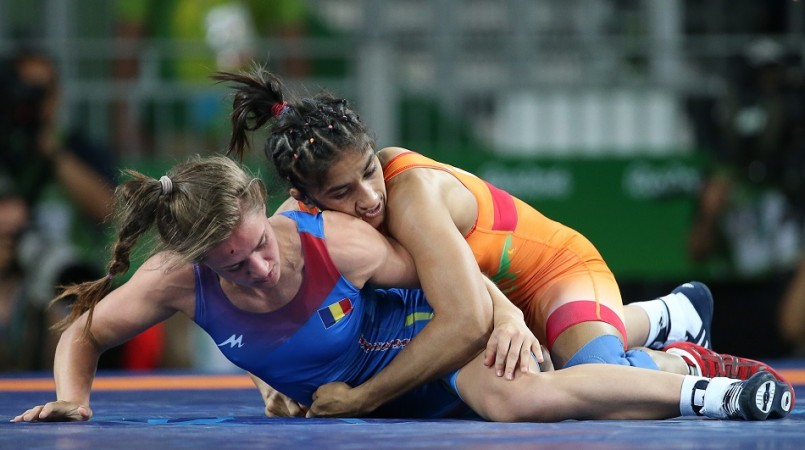 India might have faced disappointment in badminton on Wednesday, but it was in women's wrestling that the country really suffered a massive blow after medal contender Vinesh Phogat suffered a horrific injury in her quarterfinal match.
After coming through from her round of 16 in emphatic style, when she thumped Emilia Alina Vuc, the confidence would have been high for the Indian, competing in the women's freestyle 48kg section, going into the quarterfinals, but unfortunately, just a few minutes into her bout against China's Yanan Sun, disaster struck.
Vinesh had picked up the first point of the match, but the Chineswoman, knowing the need to go on the attack, went low for a tackle, and after bringing the Indian down, Vinesh seemed to land hardly on her right knee.
To make matters worse, as Sun tried to pin Vinesh down for further points, that knee seemed to twist and take all of the wrestler's weight, which in turn led to a loud cry from the Indian.
The referee immediately brought the match to a halt as the doctors came in for treatment. There was still hope that it might be an injury that Vinesh can run off – the Indian suffered an elbow problem within the first 20 seconds of her match against Vuc, but fought through – but as Vinesh continued to writhe in pain, with tears pouring out, it became clear her campaign in Rio had ended.
Everyone looked on in horror as Vinesh was strapped in to the stretcher after her knee was heavily bandaged, with Sun, who won the match officially 2-1, looking as horrified as anyone else after watching her opponent go down in that manner.