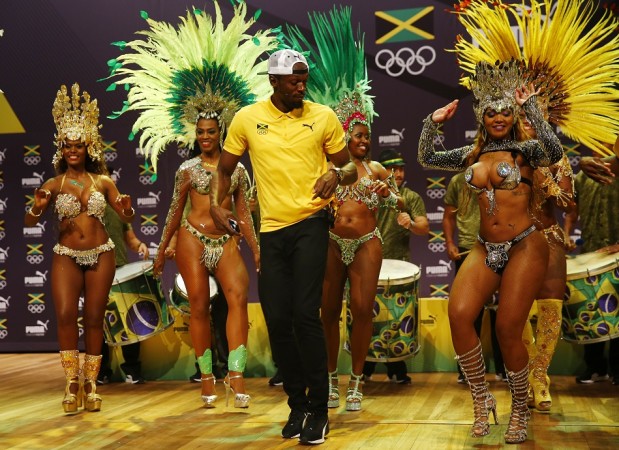 Whatever Usain Bolt does, even a little cough, it is news and done with style. So, imagine his first proper press conference in Rio, a few days from performing in his third Olympics. The setting was the Cidade das Arets, the home of the Brazilian Symphony Orchestra and the largest theatre, not just in Brazil, but in the entire continent of South America.
It goes without saying the entire theatre was full, with even reporters, from around the world, turning into cheerleaders for one of the most popular athletes in the world. "First of all, you got to clap louder than that," was what Bolt said as he entered the theatre. And then, a journalist from Norway even produced a rap for the Jamaican.
There is no doubt that Bolt is the most entertaining athlete at these Rio Games, the one that everyone wants to see, talk to, perform. But, amidst all that playing and banter and smiling and dancing – there was a dance troupe just for the great man – there is the serious athlete, the Usain Bolt who has won six gold medals in the last two Olympics.
It is that serious side that sees him come into the Rio Olympics as the favourite to defend his 100m and 200m titles, not to mention the 4x100m relay with Jamaica. As good as Justin Gatlin might be running, as in-form and fit as Yohan Blake, his fellow Jamaican, might be, Bolt remains the favourite, for the fans and the pundits, as long as he stays fit.
"It has not been the perfect buildup, but I am in much better shape," Bolt told reporters, amidst all the hoopla. "I've been training well, and that's the key thing. But I never try to pick out one person as a main rival, it is all about the eight people on the day."
What does worry Bolt, though, is his performance in the 200m, the race he loves the most. "For the 100m it is never really stressful, I know where I am weakest (his start) and strongest (everything else)," Bolt added. "But when I get to the 200m I am always nervous, right from the rounds to the final because I love the 200m the most."
So, because of that extra love for the 200m, is a sub-par 19s race still possible from the man who will turn 30 on the last day of the Rio 2016 Olympics?
"I really want to run under 19 seconds," Bolt said. "It will be a little bit hard because I missed out on a few weeks of training, but you never know. And the 100m rounds always help my 200m."