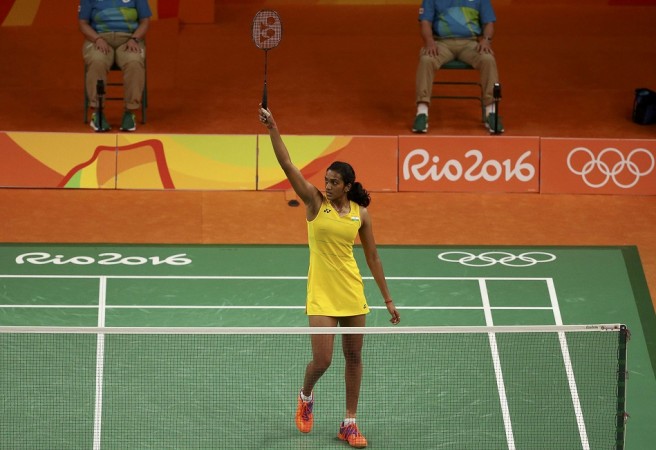 It is difficult to quantify what the hopes were when the Indian contingent went to the Rio Olympics, but it was certainly a lot better than one silver and one bronze. Girl power might have given the supporters at home a bit of that warm fuzzy feeling, but for the most part, this was an Olympics that will be marked in the disappointing column.
If not for Sakshi Malik's stunning last-second turnaround and PV Sindhu's utter brilliance in the semifinal, India might not even have come back with a medal. Yes, most of the time, the medals are decided by fine margins, but the sad part is, apart from Abhinav Bindra, Dipa Karmakar and Sania Mirza-Rohan Bopanna, those margins were as big as the gulf between India and the elite countries.
When the Indian government announced the Target Olympic Podium Scheme, there was great hope and expectation that there would be some structure, a proper buildup for the athletes, with everyone given the right amount of facilities.
That proved to be a false dawn as the TOP scheme became known for its inadequacies rather than the other way around and, yet, despite all that, hope sprang eternal as the athletes boarded the plane to Rio de Janeiro.
The shooters and archers were supposed to set the tone for the rest of the Olympics, by bagging a few medals in the early stage of Rio 2016, but one by one, they wilted under the pressure and a medal seemed a distance dream. Only Bindra came close, missing out on at least a bronze by a whisker, with the likes of Jitu Rai, Gagan Narang and Deepika Kumari failing to find that stay-calm-under-pressure button, the biggest difference between a medal and a no-medal finish in the Olympics.
India's men's hockey team gave hope for a while, before, like the shooters and archers, they found that Olympic pressure too much to handle.
The track and field department was a disaster, but then nothing much was expected from them. Not so, the wrestlers. There was a lot of hope on India's wrestling contingent – with or without Narsingh Yadav – but when they started falling one by one, usually in the first round or the round after that, those we're-never-going-to-win-a-medal-are-we feeling started to grow stronger, with a certain "celebrity" deciding to twist the knife in, when a bit of encouragement would have been a lot better.
That feeling only increased when Vinesh Phogat, after a terrific first win, suffered a scary injury which ended her hopes of a medal.
Maybe it was the negative feeling that pervaded and the need for the athletes to show they are a lot better than the results showed, or maybe it was just about that one woman who showed the true meaning of the never-say-die spirit. Having been beaten by Russian Valeriia Koblova Zholobova, Sakshi Malik's medal hopes looked gone, only for it to rise up again when the woman who beat her entered the final.
That meant a chance in the repechage, and after booking her place in the bronze medal match, it looked like there would be another fourth-place finish for India, to go with Bindra and Sania-Bopanna (In tennis, the folly of teaming two people who do not see eye to eye was pretty evident when Bopanna and Leander Paes crashed out in the first round). However, that fighting spirit came out, and Sakshi won the bronze in the last possible second to cue relief and celebrations back home in India.
The warm-fuzzy feeling continued when Sindhu, after seeing Saina Nehwal, the biggest of India's medal hopes, hobble out of the tournament, decided to take the responsibility on her young, but quite capable shoulders.
A stunning win over Wang Yihan was followed by her best performance to date – against Japan's Nozomi Okuhara. That win meant history – Sindhu would be India's first woman silver or gold medallist in the Olympics. While she had to settle for silver in the end, this was the moment when Sindhu's true star started to shine. No more walking behind Saina's shadow, the two can take Indian badminton to wonderful heights together, with Kidambi Srikanth also right there to keep that flag flying.
While those silver and bronze medals was a wonderful fillip – Dipa Karmakar's outstanding fourth-place finish was equally praiseworthy, while a special mention must be given for Aditi Ashok, who at 18, was right there competing for a medal in the first two rounds of the women's gold -- to what was an otherwise depressing Games from an Indian perspective – highlighted by Yogeshwar Dutt's first round exit on the final day of Rio 2016 – the reality remains India keep doing that take-one-step-forward-two-steps-back thing.
In Beijing 2008, India won their first ever individual gold medal, while bringing home a couple of bronze as well. In London, four years ago, India had two silvers and four bronze medals. In Rio, it is one silver and one bronze, and for a country filled with talent from all corners, that shouldn't be good enough.
The buck stops with the authorities, the federation, the sports ministry. Bringing in a structure, just for the heck of it, as Indian athletes win medals and laurels despite the system, will not do. With four years now to go for the next Olympics in Tokyo, maybe it is time to put that TOP scheme into full-fledged, no-holding-back action, so that the medal count can go well into the double figures in Japan.