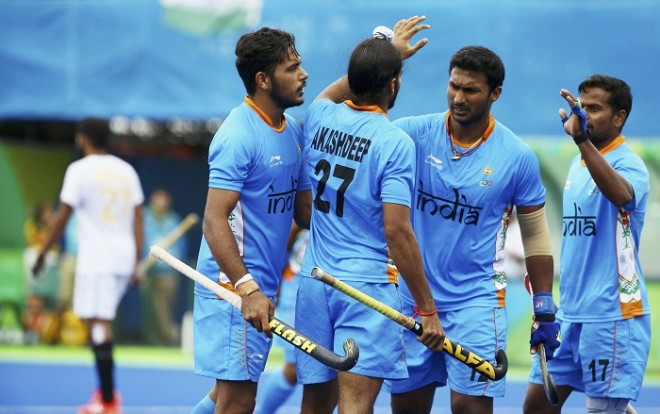 India have played some good hockey in Rio 2016 Olympics, which has helped them qualify for the quarterfinals of the competition. But, India will look to progress further, as they prepare to face Belgium in the round of eight on Sunday.
Click here to read how India failed to reach the semis
PR Sreejesh's team have to come up with some of their best hockey if they are to reach the semifinals of the competition. Their match against Belgium is going to be a difficult match, with the European nation showing some fine form in the competition, finishing top of Group A, which also included Australia. India, on the other hand, finished fourth in their group, setting up a date with Belgium.
There is no either ways about it, as the competition has reached the knockout stages, and a small mistake here or there could be the difference between the two sides on Sunday.
"Now, the real Olympics starts, because there is no chance for any losses. It is now all about winning the matches. So, it is more important to concentrate on the positive side and sharpen your weak points because you cannot afford any mistake from over there. So, it is always important to perform well in the quarter-finals," Sreejesh told ANI.
Belgium have only lost one game in Rio so far, but India failed to get past Germany and Netherlands. But in those losses as well, India looked good, which will give them further encouragement to defeat Belgium.
"As a team, I think we are performing really well. We are showing improvement. I think we have gained a lot of confidence from the past matches. And I think that is going to help us in the quarterfinals. I think winning a match is more important for us now a days and gaining some points in the lay ground that makes the difference in the quarterfinals," added Sreejesh.
India will need their players to take the game to the next level. India might have scored most of their goals via penalty corners, but they also need to score field goals, which will put them in a good position. SV Sunil is doubtful for the game due to an injury, hence Akashdeep Singh and Ramandeep Singh will be India's key players up front, converting half chances, while VR Raghnunath and Rupinder Pal Singh will shoulder responsibility in penalty corners.
Besides this, India's defence also needs to be on top of their game. Belgium have been one of the best offensive teams in the competition, scoring 21 goals.
With Belgium possessing players like Van Aubel Florent, Cosyns Tanguy and Briels Thomas, they will test the Indian defence, which has been solid this competition. But in the past, India's defence has crumbled under pressure, leading to their downfall. If they stand firm on Sunday, India will have a great chance of reaching the semifinals of Rio 2016.
Where to watch Rio 2016 quarterfinals live
India vs Belgium quarterfinals is scheduled to start from 9 p.m IST (12:30 p.m local time, 4:30 p.m BST, 11:30 am ET)
India: TV: Star Sports 2/HD and DD National. Live Streaming: Starports.com and Hotstar.
Netherlands: TV: NOS.
UK and Ireland: TV: BBC. Live Streaming: BBCiPlayer.
Brazil: TV: SporTV, Globo, Fox Sports and ESPN.
Argentina: TV: ESPN and DirecTV. Live Streaming: ESPN Play Latin America.
Australia: TV: Channel 7, 7Two and 7Mate. Live Streaming: Channel 7 online.
USA: TV: NBC. Live Streaming: NBC Sports live extra, NBC Olympics
Germany: TV: ARD and ZDF.