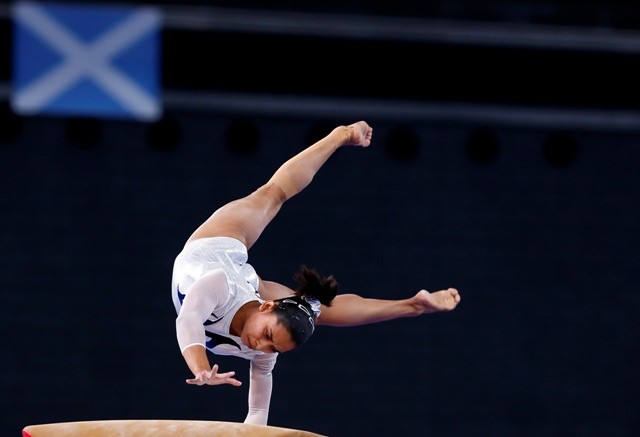 After an overall disappointing Day 1 for India in the Rio Olympics, there are some Indian athletes who will try to bring glory in their respective events. One Indian star who has been talked highly in the lead up to the Games is gymnast Dipa Karmakar, who will give her best in her events on Sunday.
The gymnast created history as she became the first female gymnast to qualify for Olympics after 52 years from India. The gymnast grabbed headlines after securing a Rio berth, and since then Dipa has been receiving accolades. She was also lauded as 'World Class Gymnast' after her impressive showing in the World Championships last year.
The field in gymnastics has always been highly competitive, and Karmakar, if she can come up with her best performance, she has a good chance of winning a medal in Rio 2016. Now that would be a major landmark, not only for the athlete but also for the nation in Gymnast, as it can help other inspire youngsters to pick up the sport.
Coming to her events in Rio Olympics, Dipa is set to participate in the events like the uneven bars and the vault gymnastics, where the competition is going to be top notch with world class gymnasts eyeing the finals berth.
With Dipa being one of the few international gymnasts to have successfully completed the Produvona vault, it remains to be seen if she can come up with her best and qualify for the finals. Being the lone Indian gymnast in the competition, all eyes will be on the Tripura girl, who will be aiming to make history.
Rio 2016 Olympics women's gymnastics is scheduled to start from 6:15 p.m IST (9:45 p.m local time, 1:45 p.m BST, 8:45 a.m ET). Dipa Karmakar's event will start at 11 p.m IST.
Rio 2016 Olympics can be followed in the following channels.
India: TV: Star Sports 4/HD, Live streaming: Hotstar.
UK: TV: BBC. Live streaming: BBCiPlayer
USA: TV: NBC Sports. Live streaming: NBC Olympics.